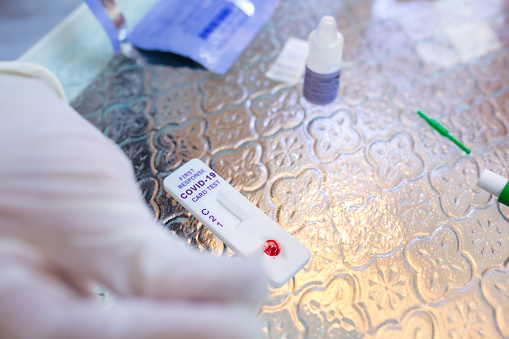 Independent retailers and their staff have been getting involved in lateral covid flow tests as part of a rollout by councils across England.
In December, 113 councils across the country began offering lateral flow tests for covid to residents in their areas. Areas include Burnley, Stoke on Trent, Warwickshire, Havering and Birmingham.
Sophie Towers, of One Stop Kibble in Burnley found out about the tests offered by her council in January. She told betterRetailing: "It's a drop in service open Monday, Friday and Saturday and my staff have all been. They receive their results through a text message within two hours.
"They've tested negative for covid and they're feeling really good. They've been telling staff and it's made them feel more confident because they live with elderly family members and children. I only found out about it through my other business and there was no communication about it to shops. I'm going to raise this to the council and environmental health because it's a shame shopworkers haven't been notified."
The rollout of the tests come as a petition to prioritise shopworkers for the coronavirus vaccines had received nearly 35,000 signatures as of 20 January.