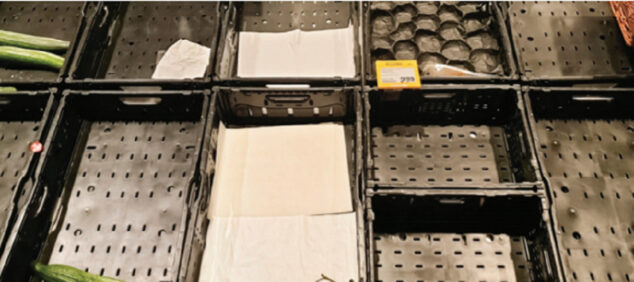 The national driver shortage could continue to impact retailers up to the end of the year, Tesco has warned.
During a presentation for the supermarket's Q1 results for the 13 weeks ending 29 May, Tesco chief financial officer Imran Nawaz said: "There is a shortage and these things take care of themselves as supply and demand is maneuvered around, but I don't think it will be past the summer. I'd assume it continues to be challenge that we need to continue to deal with for at least the next three to five months."
The shortages have led to availability issues across the industry, with major wholesalers such as Booker and AF Blakemore implementing order caps to mitigate the impact. Brexit and covid have been blamed as causes of the problems. Asked how Tesco is helping Booker manage the issues, the supermarket's chief executive Ken Murphy said there was "a plan in place."
"We've worked very closely with Booker on this and I've been speaking to CEO Andrew Yaxley. We've got a plan in place. We don't want to discuss this, but there is a plan in place to manage it."
Murphy added the shortages and caps had not been solely caused by the driver shortage, but "exceptionally strong demand" as lockdown restrictions across the UK eased.
The results revealed a reversal of trends within Booker's catering and retail businesses during the pandemic period. While like-for-like sales for catering during the quarter rose annually by 68.1%, retail like-for-like sales in the same period declined by 4.3%, compared to 23.8% growth in the previous year.
Commenting on the figures, Nawaz said: "Booker has had a really strong quarter, specifically at retail. It was growing 24% as part of the stockpiling and we have seen some decline coming into this first quarter. Net growth over the two years is an increase of 18% overall and we are feeling good about how Booker has performed in this quarter."
When asked whether this is an indication of pandemic trends within Booker stores declining, Nawaz added: "The big change we did see as a positive was the reopening of the economy, and the reopening of bars and restaurants. The weather has not been unhelpful and I feel quite good about the growth."