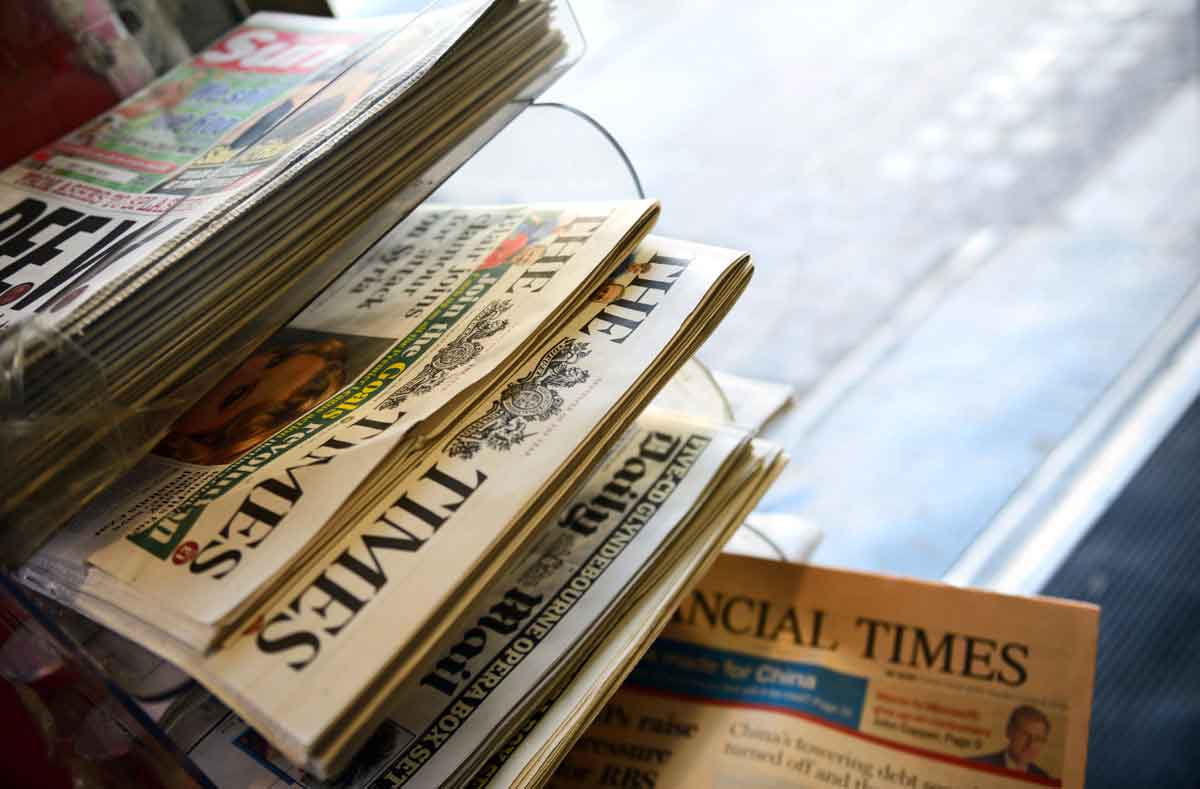 Saturday and Sunday newspaper sales saw another month-on-month rise in the July ABCs, further widening the gap between weekend editions and poor-performing dailies.
The Saturday and Sunday titles rose by 0.1% and 1.2%, respectively, and their year-on-year sales decline was also slower than the dailies'.
Sunday core newspaper sales have also overtaken daily sales, with the Mail on Sunday, Sun on Sunday and Sunday Mirror experiencing the largest month-on-month sales rises. Year-on-year daily sales are down 9.3% overall, with the Daily Star and Daily Telegraph sales falling 14.2% and 13.7%, respectively, and all other titles facing at least a 5% year-on-year decline.
Saturday's Times sales have grown 3.3% year on year, but despite a strong July, Sunday newspapers are still experiencing significant year-on-year declines in sales.
The Monday-to-Friday Financial Times was the biggest month-on-month faller, with sales down 8.4%. The Daily Telegraph and the i were the only weekday titles in growth, with marginal rises.
John Vine, of News World in Church Stretton, Shropshire, said: "The relative strength of the weekend is clear, especially the Saturday titles. Customers read the Saturday newspapers throughout the week because it's so large with lots of variety and there are aspects that the whole family can read. The Telegraph is our bestseller on a Saturday and we will sell over 200 copies."
Jim Bilton, managing director of publishing consultancy firm Wessenden Marketing, agreed. "People are still willing to pay for well-curated analysis, and a once-a-week frequency is proving the best medium for this," he added. "Dailies face the strongest competition from free newspapers and online sources."
July ABCs