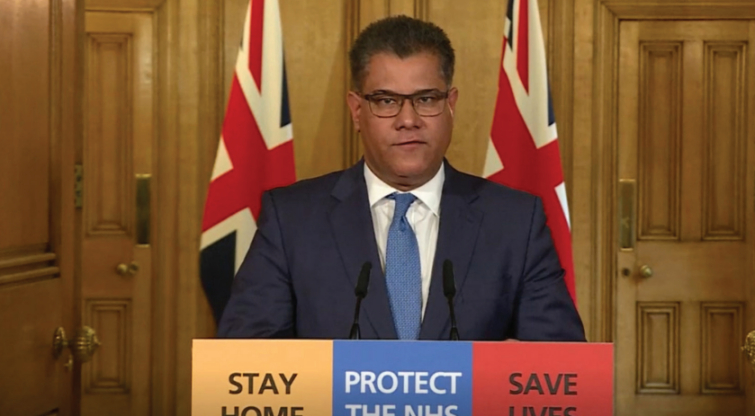 Hundreds of millions of pounds of additional coronavirus grants funding has been unlocked for small businesses by an investigation into government allocation errors by betterRetailing's sister magazine, RN, and Bankier Sloan.
Analysis by RN and the chartered surveyor uncovered that local authorities had been unable to give out more than half a billion pounds of small business Covid-19 grants due to misallocations by the Department for Business, Energy & Industrial Strategy (DBEIS) and local councils.
Sources at local authorities confirmed funds had been wrongly given to them for ineligible properties such as beach huts, stables and parking spaces.
Coronavirus shopping trends: convenience online sales up by 9%
After being warned about the issue, a source at DBEIS confirmed that urgent action was being taken to make sure the funds reached those businesses in need of additional support.
Two days later, business secretary Alok Sharma and local government minister Simon Clarke announced that the misallocated funds – valued at £617m – would be reallocated to a new grant scheme to be distributed to small businesses "at the discretion of local authorities".
How the new coronavirus grants work
Unlike previous Covid-19 small business grants based on property rateable values, the only requirement stipulated for the new grants are that they must go to small firms with fewer than 50 staff that have suffered reductions in income due to the lockdown.
Each local council will be given a share of the £617m pot. While DBEIS suggested councils prioritise market traders, shared office-based businesses, charities and bed & breakfasts, it said that councils may instead "choose to make payments to other businesses based on local economic need".
Councils are able to give out the new funds in three different amounts – £25,000, £10,000 and smaller variable grants under £10,000.
Asked what independent retailers need to know about the new grants, Ian Sloan, of Bankier Sloan, said: "Individual councils will create their own criteria, so it could become a bit of a postcode lottery. They should have rapidly set out these criteria by 11 May.
Coronavirus: What comes next for independent retailers?
"Business owners should check in then and if a criteria hasn't been published, they should contact their council to make their own case for the grant."
Sloan added that the new fund does not exclude stores that have already received grants. He suggested applicants include sales data showing the impact of the coronavirus, while also stressing the community value and importance of services provided by convenience stores during the crisis.
He added that priority would be given to those who "fell through the gaps" of the first small-business Covid-19 grants, including those without a rateable value, such as home news delivery agents that trade from a home or shared space – like storage units.
Coronavirus: government looks to local shops for help
Commenting on the results of the investigation, NFRN national president Stuart Reddish said: "RN is to be commended for pushing to get more money allocated to local authorities and we call on councils to use this to provide further support to the independent retail sector."
The NFRN's hardship fund is also available to help struggling stores, with more than £200,000 raised from suppliers and NFRN members to date.
The misallocations were uncovered through analysis of how much of the original small business grants had been handed out as of 27 April.
Coronavirus: traffic light system installed at Spar Hillingdon
The government update revealed that 15% of local authorities had failed to hand out even 50% of the funds to local businesses.
The statistics also revealed anomalies. For instance, the district council of Tendring received three times as much funding as the city of Oxford.
When contacted about their failure to hand out the funds, several authorities said property classes that receive small business rates relief but are ineligible for the grants had been included in government estimates of how much grant funding was needed, resulting in councils being given funds that could not be spent under the existing small business grant requirements.
"To their credit, the government worked fast in getting the money out to local councils, but that means mistakes have been made," said one council employee.
Get help in applying for additional grant funding by contacting the Coronavirus Retailer Support Hub on 020 7689 0500
Find out more on our coronavirus information hub for retailers