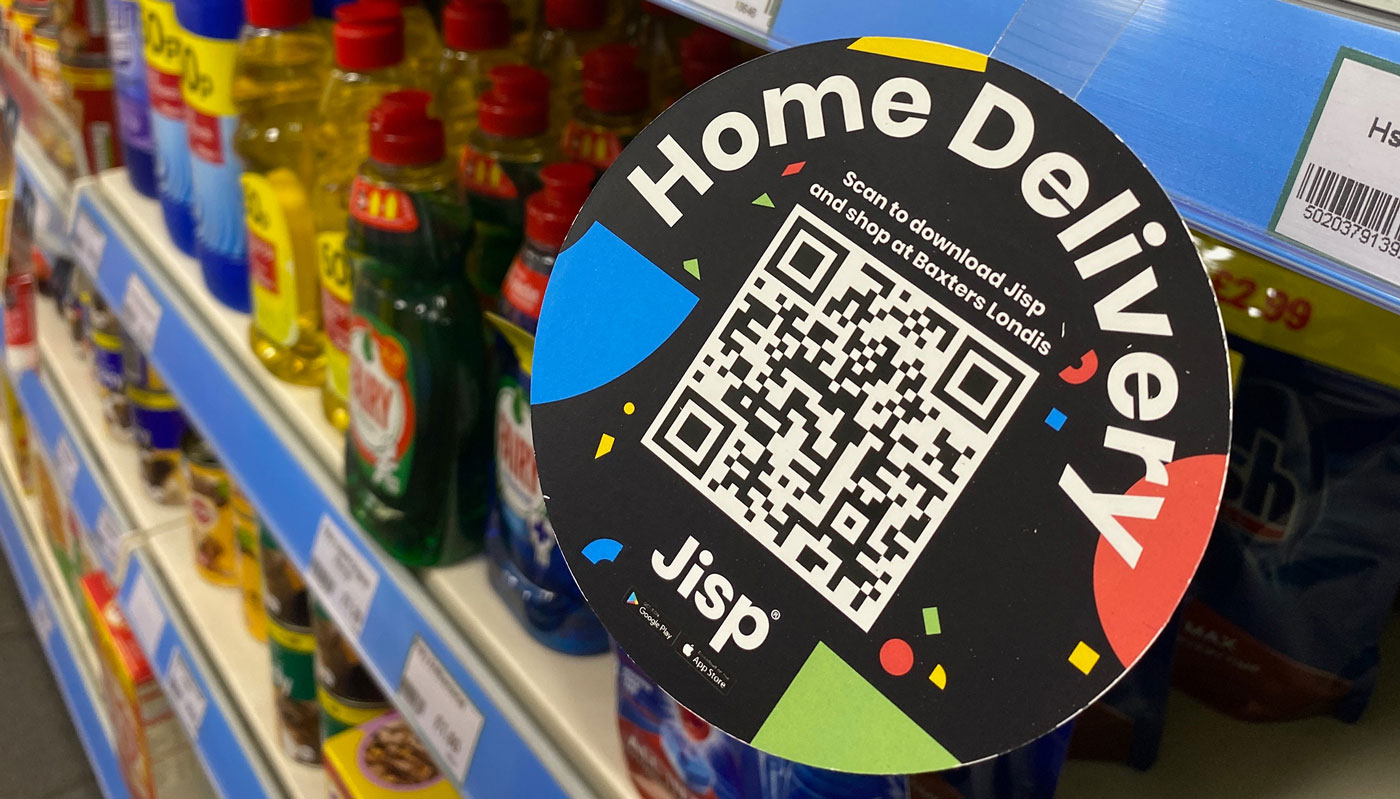 Jisp has met with Scottish deposit return scheme (DRS) organisers to discuss how its app could remove the need for stores to collect bottles delivered to homes.
Retailers had expressed shock at the SGF's conference last month after being told they must collect bottles delivered to homes through online delivery services such as Jisp, Snappy Shopper, Uber Eats and Deliveroo.
Jisp's chief customer officer Greg Deacon told betterRetailing.com that the firm's app has the answer. A proposal by Jisp, seen by betterRetailing.com includes a QR code-marked bag included with goods delivered to the door or bought in store.
Instead of the shop coming back to collect the empty containers, the customer scans the containers and the bag and selects the store they purchased from. The app then allows customers to book in a collection slot through the YouCollect app.
The customer places the bag outside the home and YouCollect drivers (often couriers supplementing their income on existing delivery routes). Once collected and sorted at a DRS sorting centre, the QR code is scanned again, and the retailer and customer receives their respective commission and deposit refund.
Deacon said he has already pitched the idea to a leading reverse vending machine supplier. "We've considered the impact on retailers big and small and believe our solution for a sustainable DRS can be delivered digitally to complement the running of a DRS in Scotland that benefits all involved," he said. "We welcome the opportunity to discuss with all stakeholders across trade bodies, manufacturer and retailer."
It's expected DRS is going to be pushed back for a second time by another nine-months, meaning implementation between April to June 2023.
In March, the minister for rural affairs and the natural environment Ben Macpherson confirmed the government would be conducting "an independent gateway review" into the July 2022 go-live date due to the impact of the pandemic.