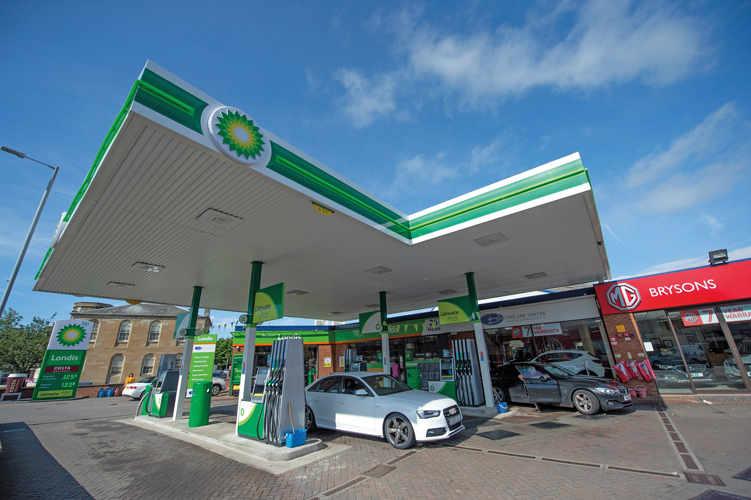 The forecourt market has seen a surge in interest from traditional convenience operators and first-time buyers, according to commercial property expert Christie and Co.
Since January, the company has sold 23 forecourts across the UK and it has seen the level of enquiries outweigh the number of forecourt sites available.
Director of retail James Moore-Martin told betterRetailing the market remained "buoyant", even during the initial phases of lockdown last year.
"There's a quite a few reasons for the increase in interest," he said. "A lot of independent buyers are looking to get into the industry.
Asda's forecourt deal with EG Group may harm fuel prices, says CMA
"Some of them are convenience store operators who see adding fuel as a really good way to add turnover and profitability to their businesses.
"There is also an element of covid buying habits as consumers trends change to become more local.
"The number of people returning to the roads following the easing of lockdown has also made a massive difference. In the north of the UK, there is better value.
"You get more in terms of property and plot size value up north than the south, even more so in Scotland."
Moore-Martin added the demand has also come from an increase in potential franchise operators and major multiples, while interest has returned to pre-pandemic levels.
UK's first all-electric vehicle forecourt opened by Gridserve
"Many buyers are looking at 2019 full-year trading figures," he said. "They weren't expecting it to rise back up to where it was."
However, potential buyers were warned not to neglect the convenience offer. "Hot food has become a frequent occurrence and covid has shown a lot of operators that they need to invest in coffee machines, slush machines or similar products, otherwise you're just missing out on sales, said Moore-Martin.
"So many buyers are now looking to get a Subway, Greggs or any other major brand in their forecourt and we're seeing this more from independent retailers.
"Car washes are also great ways of adding income as customers who are waiting will want a coffee as well. A lot of people see forecourts now as convenience stores with fuel. It's guaranteed to generate profit and turnover."
Read more forecourt news and articles