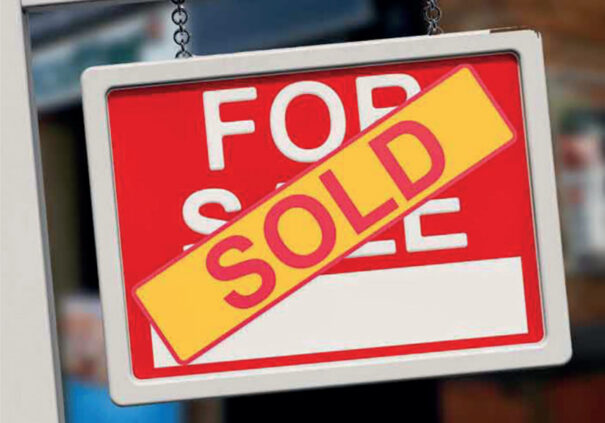 Convenience remains one of the most attractive sectors for first time property buyers following the Covid-19 pandemic, according to Christie & Co director James Moore-Martin.
Moore-Martin told betterRetailing the resilience of stores shown through multiple national lockdowns helped attract a growing number of first-time buyers to the market.
"A lot of people in and out of employment considered buying a convenience store for the first time," he said. "Throughout the pandemic, local shops stayed open and were a lifeline for a lot of residents, especially the elderly who couldn't make it out.
"Convenience stores built a lot of loyalty in their local communities and, to this day, a lot of them are doing better than they did before the pandemic."
EXCLUSIVE: First-time buyers turn to convenience market
Moore-Martin revealed symbol groups were more attractive investments for first-time buyers, opposed to independent sites. "It has been a mix of freehold and leased properties that are being purchased, with many people considering their options before making a decision," he said.
"A lot of first-time buyers are joining symbol groups, but we are also seeing independent sites remain popular – certainly on the lower end of the market."
He stressed buyers looking to enter the sector must carry out vigorous planning beforehand to ensure success.
"It's important to ask the right questions," said Moore-Martin. "Buyers should be challenging the figures, and finding out where to source products from, as well as assessing what footfall is like in the area.
"Those entering the sector must have a plan which details how many staff members would be needed and what the location is like."
When asked how the stores acquired during the pandemic had performed, Moore-Martin confirmed most experienced a 50% sales uplift.
Post Office and banks join forces to ensure community access to cash
"Most have had a positive experience of entering the sector," he said. "Some have had trouble getting suppliers to fit the new fascia on the shop, and a lot of them had to delay refits because of the pandemic. The statistics have shown that turnover has risen across the board."
However, the finance firm revealed one of the biggest challenges that faced buyers during the process was securing investment.
"We recommend using a mortgage broker to overcome hurdles in terms of lending – that had been vital in getting some of the first-time purchases through," he said.
"I definitely recommend using a broker, as they can speak to all the different lenders out there, from high street banks, all the way to challenger banks, to make sure you are able to attain the necessary amount of funding."
Read more finance news and advice