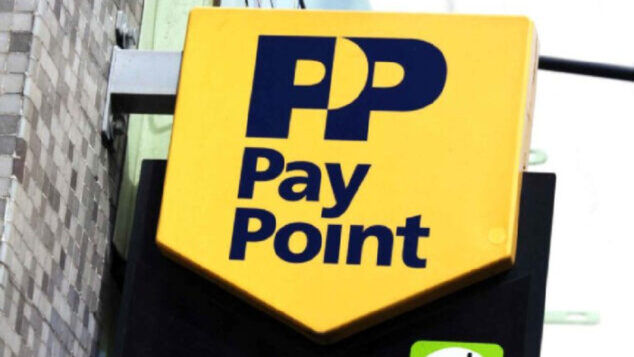 PayPoint's new Counter Cash service is being offered to stores with free-to-use ATMs, despite promises the cashback service would be targeted at the UK's "cash deserts".
Launched last month, the optional service enables retailers' customers to withdraw cash denominations from 1p to £50, and check their balance from participating shops, which are paid commission for providing the service.
In successfully lobbying for the legislative changes needed to launch the service, PayPoint and Link pledged the service would be used to improve access to cash in areas without ATMs.
However, analysis of PayPoint's Counter Cash and the UK's free ATM network revealed a number of dual sites.
PayPoint enlists retailers to join the fight for cash in low-access areas
For example, the two stores in Doncaster offering PayPoint Counter Cash had 30 rival free ATM services within a one-mile radius. P&K stores, one of the Counter Cash stores, also had a free ATM from rival provider Omnicash within the premises.
Vas Vekaria, of Premier Lever Edge in Bolton, also told betterRetailing: "My terminal went down and they sent a new one. It seems they are just sending the Cash Counter ones now. The irony is that I have a free ATM and PayPoint is aware of this.
"I get £1.25 commission on my ATM. If I start using their scheme, I'll lose out on that."
PayPoint's approach could also put retailers at risk of breaching exclusivity terms with rival providers. Cashzone's retailer ATM contracts, seen by betterRetailing, forbid retailers from offering "any competing facility, including any cashback facility".
Another retailer with a free rival ATM said they were not approached prior to the Counter Cash installation. "They just turned up, and I hadn't spoken to anyone about it. They finished, but it isn't working because it doesn't have an app on it."
A senior ATM industry insider added the service could "undermine transaction volumes and challenge the viability of free-to-use ATMs" at affected sites, but would be helpful for stores with transaction levels too low to support a standalone ATM.
EXCLUSIVE: Impact of Tesco and Payzone deal on indies
Another Counter Cash retailer praised the service. "I already offered cashback up to £20 before. It's early days, but customers have been withdrawing £40 to £50 and purchasing items as well," they said.
PayPoint head of ATM services Alex Kemp said: "Participating areas and stores are identified in two ways. Firstly, locations where there is demand for cash services but not the necessary volume to meet the costs of running an ATM. Secondly, when there is an ATM, but local consumers also need access to cash in smaller denominations than £10 or £20. For example, people want to withdraw a specific amount under £10 so they can pay a utility bill or buy essential groceries.
"The second route means there may, on occasion, be stores that operate an ATM and the Counter Cash service. For retailers eligible to offer the service, we're underway with a programme to ensure they have the right kit in store and provide training to ensure they can make the most of this opportunity.
"We've been delighted with the launch of the service and have had positive feedback from participating retailers. Any retailers keen to participate – or experiencing any teething challenges – should get in touch with us directly."
Read more PayPoint news