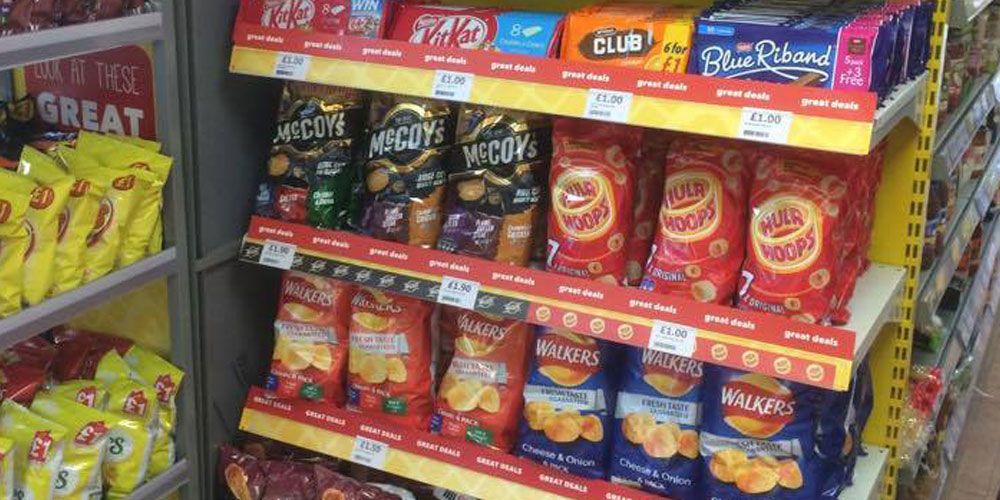 KP Snacks is aiming to restart production and delivery of some of its lines within the next few weeks, according to a statement from the firm.
The supplier was hit by a cyber-attack on 28 January, forcing KP Snacks to shut down all production and deliveries. The move affects not only its own brands such as McCoy's, Hula Hoops and KP Nuts, but a share of supermarket own label products too.
A spokesperson for the crisps and snacks supplier told betterRetailing: "We continue to make progress in recovering from our recent ransomware incident. We are putting plans in place and are aiming to resume partial operations in the next couple of weeks.

"We have been in regular contact with our customers to keep them informed of our recovery progress and will continue to keep them updated as we get closer to resuming production. We would like to thank our customers for their empathy and support while we are dealing with this situation."
Store owners have reported stocking up on top KP Snacks lines, many of which are now showing as out of stock at cash and carries. For example, data from one Bestway depot earlier this week showed four out of eight Hula Hoop lines and nine out of 12 McCoy's lines as out of stock.
Amrit Singh Pahal, co-owner of H & Jodie's Nisa in Walsall told RN: "We've already stocked up. If there's one thing we learned from Walkers' IT issues last year it's that manufacturers often underestimate how long disruption will last for."