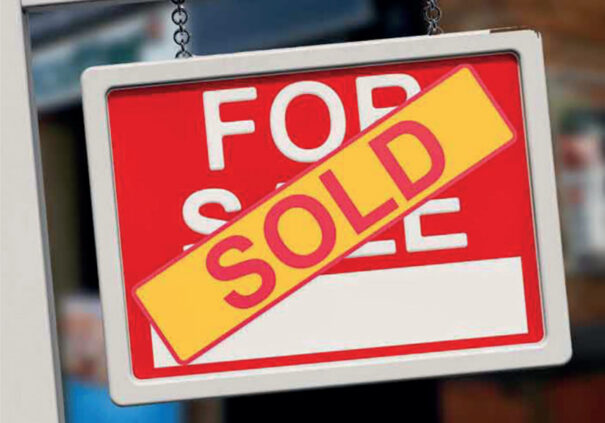 Christie & Co have reported a 60% increase in sales of convenience stores compared to 2020, with 70% more than 2019.
Specialist business property adviser, Christie & Co, has launched its annual Business Outlook report, which reflects on the themes, activity and challenges of 2021 and forecasts for 2022.
Over the last five years, there has been a 50% increase in the number of offers achieved for each business Christie & Co market.
EXCLUSIVE: First-time buyers flock to convenience stores in pandemic property boom – betterRetailing
The retail experts stated that these numbers have accelerated in the last two years which is likely a result of the heightened profile of convenience as an essential service since the beginning of the pandemic.
Steve Rodell, managing director of retail at Christie & Co, said: "Last year was unexpectedly positive and these buoyant transactional volumes reflect the success of convenience in the face of uncertainty.  For our team of retail experts to conclude 70% more transactions than pre-Covid in 2019 is phenomenal and testament to how hard everyone has worked to service their client base.
"Retail saw winners and losers in the last year. Most retailers have benefited from increased sales because of the changes in consumer behaviour. However, rising inflation will present a number of real challenges – especially for independent operators who's infrastructure may not be so well equipped to absorb large increases in the cost of goods, utilities and wages."
EXCLUSIVE: Energy crisis 'sharks' are mis-selling utility contracts and costing retailers thousands – betterRetailing
Looking to the year ahead, the report also outlines Christie & Co's market predictions which include:
Demand will continue to exceed the supply for retail opportunities
Operational headwinds, including inflation of staff wages, fuel and food prices, along with supply chain issues could impact trading performance – particularly for the large multiple operators
As this evolves, large operators will continue to churn – acquire better stores and sell underperforming ones, providing further opportunity for independents
We expect to see further consolidation as supermarket brands explore how to penetrate convenience further through supply deals, franchising and perhaps further deal activity
Fuel retailers will likely focus on diversifying their income and develop alternative fuel offers such as car washing and food / coffee to go
Christie & Co will conclude several garden centre deals having reinvigorated activity in this sector
Read more finance news and articles