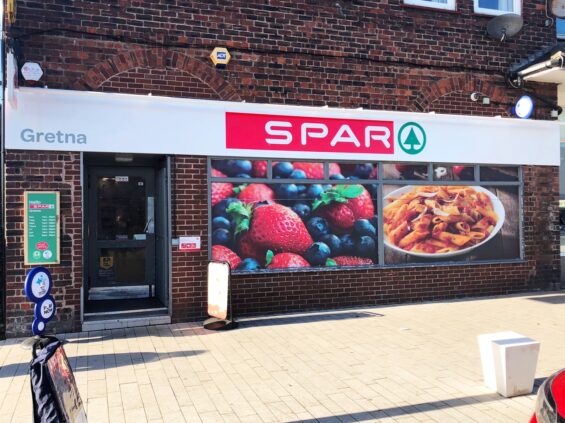 CJ Lang's decision to axe Post Office (PO) branches from Spar stores was "the best decision in many years," according to the firm's chief executive officer Colin McLean.
The wholesaler, who operates more than 300 Spar stores across Scotland, begun a phased removal of PO services from its company-owned sites at the start of this year. Speaking to betterRetailing, McLean said 30 of the centrally-owned sites would no longer have PO branches.
"The decision is to simplify the offer for our store managers and it's probably the best decision we've taken in many years. The complications a busy PO creates for a small store is well documented and allowing stores to focus on a profitable business that drives customers in makes sense."
CJ Lang U-turns on Scottish branch closures
Explaining the complications, McLean added: "There's plenty of issues. When [PO] works, it's great. But when it doesn't, it's a problem. We're trying to keep it as simple as possible for the managers to run and focus on actually putting in profitable business. Food to go is a good example of where we're replacing a loss-making proposition with a profitable one which actually drives footfall."
McLean cited the firm's latest CJ's food to go format as one of the profitable areas replacing PO services. He said the wholesaler is on track to introduce the brand to all 108 of its company owned stores by the end of this year, with the company examining a potential rollout of either CJ's or a similar concept in independent stores after.
Hundreds of Post Offices cut opening hours during the pandemic
"CJ's is one of the biggest investments we've made in many years. We've done tie ups with award-winning local companies and well-known brands such as Costa. For example, you can get a bacon roll and a Costa coffee for £1. It's a mechanic which works well. As traditional categories such as newspapers start to decline, CJ's gives us higher margin, increased footfall and more profit."
In July, PO CEO Nick Read told betterRetailing CJ Lang's exit was "disappointing" and had since spent time with Henderson Spar stores in Northern Ireland. Read said the retailers he visited described PO branches as a footfall driver."
Responding to McLean, a PO spokesperson said: "We were disappointed by CJ Lang's decision to close 31 counters as we know that having a Post Office in a convenience store drives significant footfall and is highly desired by other operators ​for its commercial and community benefits. ​​
"Post Offices are at the heart of local communities across Scotland. Older, vulnerable or disabled people rely on our services. The decision taken by CJ Lang could ​potentially place some communities ​at risk of having nowhere to safely and securely withdraw and deposit their cash.
"We have already found temporary solutions for several branches that have closed and are making good progress on finding like for like replacements for branches."
Read more symbol group news