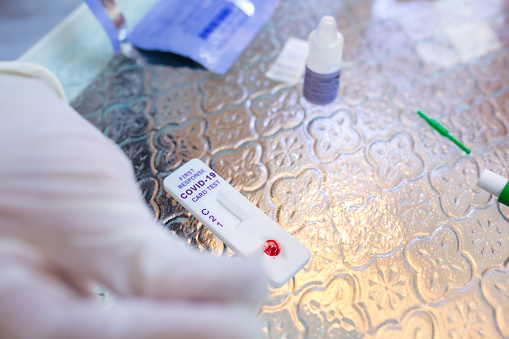 A new collaboration between PayPoint and Randox, means the public can now collect tests from local stores partnered with PayPoint for just £18.95, rather than waiting at home for deliveries to arrive.
PayPoint and Randox said the expansion of their partnership will help boost access to Covid-19 testing by providing a vital service in line with the government's new arrival requirement for day 2 testing. The kits will be available at 10,000 stores nationwide.
Stores hit with increasing staff absences due to Omicron – betterRetailing
Customers will be able to order a Randox test online for click and collect at their local PayPoint store within the Collect+ network.
Nick Wiles, Chief Executive at PayPoint said: "Our expanded partnership with Randox will deliver yet another vital service to help keep people safe in communities across the UK.
"Consumer convenience and accessibility are at the very heart of what we do and this is another example of our agility, responsiveness and the great relationships we have with our retailer partners in the ever-changing landscape across the UK."
EXCLUSIVE: First-time buyers flock to convenience stores in pandemic property boom – betterRetailing
The service launched on 7 January coinciding with changes to travel policy set to come in force on the 9 January, which allows fully vaccinated arrivals from non-red list countries to take a lateral flow test with a PCR test now only required if a positive lateral flow result is returned.
Through the partnership, from mid-January PayPoint will give consumers the ability to walk into a local store and pick up a test immediately in over 2,500 locations, with now need to order online. This service will be offered in partnership with major convenience retailers including Scotmid Co-operative and Spar in the North-West and Scotland.
Find out more on our coronavirus information hub for retailers