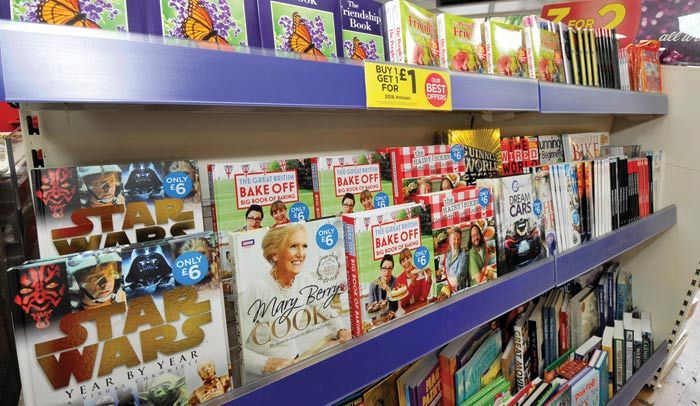 Independent convenience stores and newsagents are shutting their doors amidst coronavirus fears, despite new figures showing dramatic rises in average sales and footfall.
Analysis of news wholesaler data by the NFRN shows that Smiths News and Menzies have received notification at least 63 sites have halted news and magazine delivery from 17-21 March.
Nearly half of the stores to cancel their supplies were in the London area. One business near a closed newsagents commented: "The owner is of the older generation and it's been done to protect his health."
EXCLUSIVE: Early EuroMillions ticket sales restricted due to coronavirus
The figures, that run up to Boris Johnson's 'lockdown' on 24 March reveal an escalating trend, with nearly a third of the cancellations taking place on 21 March alone. Following 24 March, WHSmith also confirmed that all non 'essential' sites would close – approximately 60% of its entire retail estate.
Convenience store and newsagent staff are classified as 'key workers' and both store formats received exemptions from the government's closure orders. However, some independent said they were closing down temporarily to protect their customers and staff.
Coronavirus: Post Office delays new Horizon scandal compensation scheme
Paresh Chauhan of Go Local Extra Simply Convenience in Wilmslow commented: "I think we all have to do our bit to combat this disease. I know we can stay open but commonsense tells us otherwise. We are in the front line, coming into contact with people for 15 hours a day and then going home to our families.
"I will certainly be closing from Monday for two weeks to keep my staff and myself safe."
To enforce the government's social distancing policy and protect staff, other store owners introduced measures including cutting opening hours, installing Perspex screens at the counter and moving to a 'hatch' model where the till system was moved to block the door, where customers are then served.
EXCLUSIVE: Coronavirus sales trends in convenience stores revealed
The changes come as EPoS provider The Retail Data Partnership revealed an average week-on-week transaction volume uptick of 20% on 19 March when the social distancing policy was first introduced.
Despite news and grocery stores being exempt from forced closures, vaping stores were not, according to the UK Vaping Industry Association.