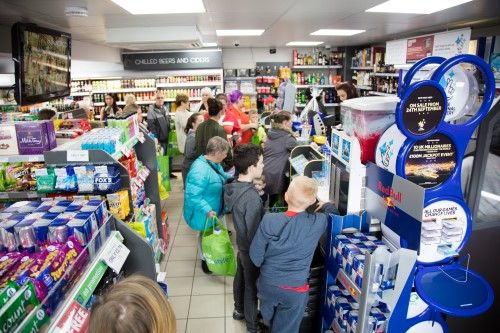 Leading symbol groups and wholesalers have joined the campaign against the Government's plan to end Sunday trading restrictions.
A message sent by Booker to customers on 9 June urged retailers to "take action now to avoid changes to Sunday trading laws", before linking to a template letter by the ACS helping stores to lobby their local MP against the change.
Spar UK managing director Louise Hoste also released a statement describing her "outrage" at the government's plans amid the hard work by convenience stores to support communities throughout the pandemic. "Changing the law now and putting independent family convenience businesses at risk would be an affront," she wrote.
Unitas Wholesale, which represents wholesalers including Blakemore, Parfetts, Abra, and Filshill also urged stores into action. A message from Unitas managing director Darren Goldney read: "This will affect your business by pushing customers back to the supermarkets! NOW is the time for you to act by objecting to the latest government plans to suspend Sunday trading Laws."
Nisa sales director Steve Leach also called for action. He commented: "Nisa are supporting the ACS and Usdaw Union campaign to 'Keep Sunday Special' plus the need to protect all the independent retailers who would be disadvantaged by this proposal."
North East wholesaler Dee Bee also released a statement on its website. It read "We understand the story as driven by a government briefing and expect that they will be monitoring public and business reaction. So, this is a very serious threat for all of us and we are asking you, our customers, to demonstrate a strong opposition to this by sending a letter to your MP."
The plans were first leaked to the Times, but later confirmed by the Government. It would allow supermarkets and other large format retail sites in England, Wales and Northern Ireland to trade for more than six hours on Sundays. The change would not apply to Scotland, where large format stores are already free to chose their own Sunday trading hours.
Stores can download the ACS' template letter to send to politicians by clicking here. Retailers can find out the name and address of their local MP by clicking here.
Find out more on our coronavirus information hub for retailers