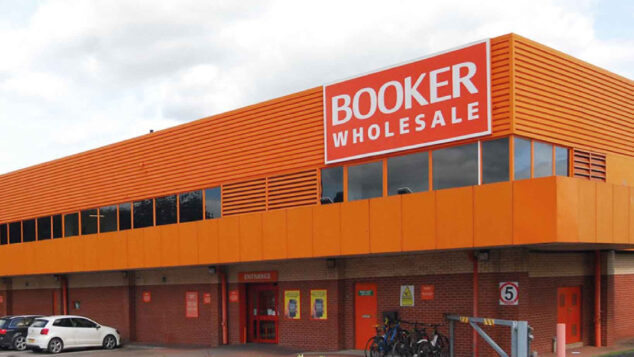 Tesco has identified further opportunity in developing Booker's online business as the wholesale firm's retail arm reduced the impact of an annual 0.8% like for like sales decline.
In the supermarket's results for the year ending February 27, 2021, Booker's retail sales rose annually by 18.5% during the period. Total sales growth across the group throughout the year rose by 10.5%, while total sales in catering dropped annually by 40.8%.
Commenting on the 0.8% like for like decline within Booker, Tesco chief financial officer Alan Stewart said: "The catering market was severely impacted by the national lockdown, but the retail side performed strongly. The Best Food [logistics network] helped pick up sales and gave the Booker network flexibility and we shifted a lot of that capacity into supporting the retail business."
The results also revealed the decline in catering sales was also offset by "robust cost control" measures. Stewart added: "Booker's distribution has some parts focused on catering and others in retail. We shifted some of that distribution to Tesco."
When asked about future investment into the Booker network, Stewart said: "Booker customers, whether they're retail or catering, tell us whatever we spend on technology has to be of value and that is where our focus is. We want to continue to keep technology appropriate to the customer. It's about making access through devices such as a mobile phone easier and more accessible for customers."
In the annual financial period, Tesco's total retail sales grew by 7.9% to £53bn, as online sales rose by 77%. Tesco chief executive Ken Murphy added the multiple had seen a wider trend of over 65s returning to stores following the rollout of the covid vaccine, while the supermarket is also expanding its food to go range in neighbourhood stores.