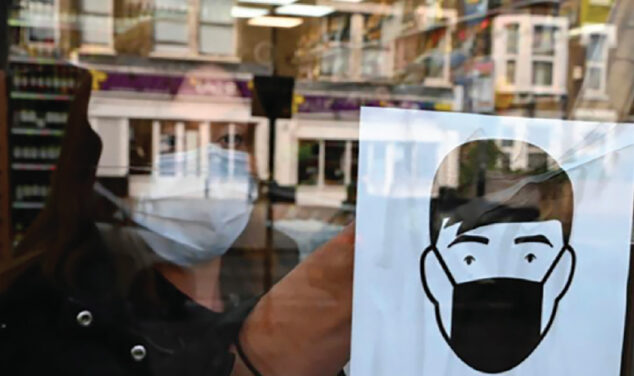 Scottish stores have been adapting to a drop in 'most' coronavirus restrictions, following an announcement from first minister Nicola Sturgeon last week.
On 9 August, the country moved "beyond Level 0", meaning a number of legal requirements were able to be discarded.
As a result, social distancing is no longer required in most settings, meaning more capacity in pubs and restaurants and larger crowds at sporting events and concerts.
Despite this, schools will retain a one-metre social distancing rule for the time being, though this is being kept under review.
Wales self-isolation support increases by £250
Close contacts of those who test positive no longer have to self-isolate provided they are fully vaccinated and test negative.
However, unlike in England, the legal requirement to wear a face mask remains in public settings, and Sturgeon stressed a "gradual approach" would be taken to returning workers to offices.
Several store owners told RN they were reassured mask wearing had remained mandatory.
NFRN Scottish district president Ferhan Ashiq said: "I think it's a good idea to keep this rule in place. For now, we aren't yet at the stage to remove them completely. Things might change once everyone has been fully vaccinated."
Wales announces changes to self-isolation rules for the double vaccinated
Mo Razzaq, a member of the NFRN's national executive committee and owner of Jack's of Blantyre, added: "We have kept up our signs advising people to wear a mask. We will keep doing what we have been doing all along.
"We won't be starting to enforce it, though, because it can create arguments and I want to keep my staff members safe."
In Sturgeon's address, she stated that while the changes would "restore a substantial degree of normality", they did not "signal the end of the pandemic or a return to life exactly as we knew it before Covid-19 struck".
EXCLUSIVE: 'Pingdemic' drives return to local shops
In response, Razzaq said he had chosen to keep some restrictions. "We have left our Perspex screens up, and kept our floor markings directing customers around the store," he said. "I want everyone to be able to feel comfortable in my store."
Ashiq added he is concerned about losing sales now people aren't restricted as much. "We may see a decrease in terms of sales because restrictions have kept people shopping within their communities, which means convenience stores have done well," he said. "I'm anticipating this to happen in the next few weeks."
Find out more on our coronavirus information hub for retailers