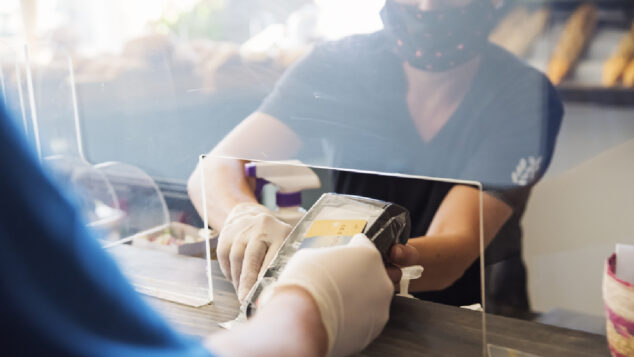 Retailers are considering keeping some of the in-store restrictions they implemented during the pandemic in an effort to reduce crime.
The comments came this week at the launch of the ACS' Crime Report 2021. According to the report, shop theft reduced 33% in the last year.
Speaking at the event, Co-op's head of retail risk and safety, Jenny Alleyne, described the measures as a "great win from a crime
perspective".
ACS Crime Report 2021: 65% of stores experience Covid-19-related abuse
"Everything works together," she said. "Controlling the number of people allowed into the store, as well as having a one-way flow system, reduces the number of blind spots and helps to reduce shoplifting."
However, 65% of respondents said their staff had experienced verbal threats specifically relating to Covid-19.
Reminding customers to wear face coverings was the most common cause of abuse, followed by reminding them to social distance; queuing outside; and removing face coverings for ID checks.
Sales boost for c-stores as children return to schools after lockdown
Perspex screens were found to be one of the top Covid-19 secure measures. Aman Uppal, owner of One Stop Mount Nod in Coventry, said he "will look into keeping it up after the pandemic".
The report also revealed 37% of shop thieves are first time offenders, with 63% repeating the act.
Overall, the convenience sector saw 1.1 million incidents of customer theft over the past year, costing each store on average £1,360, a drop of £310.
Read more retail crime news and advice