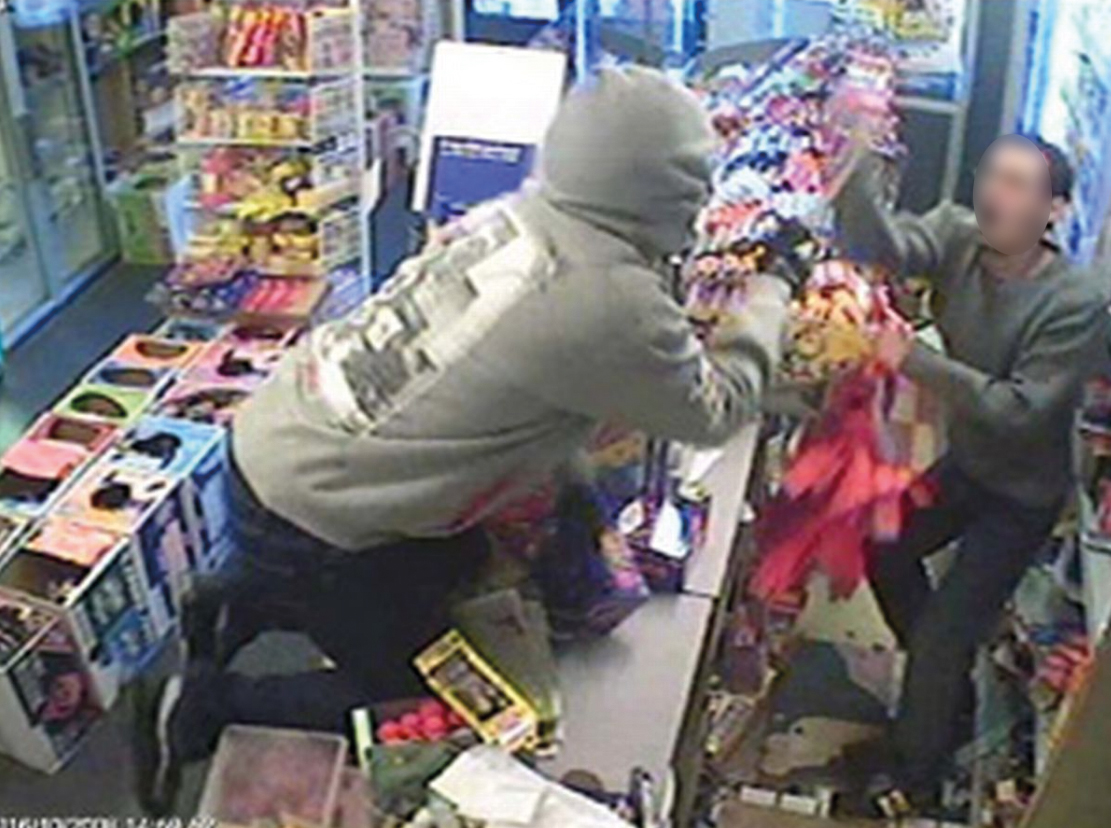 Retailers have claimed a major victory against shop assaults as the government is set to impose tougher sentencing on offenders.
This month, policing minister Kit Malthouse announced the change as an amendment to the Police, Crime, Sentencing and Courts Bill, making it an offence to assault anyone providing a public duty, including independent retailers.
The change marks a two-year-long battle by retailers and trade bodies, for assaults to be taken more seriously.
Malthouse explained the news in a letter, sent to the National Retail Crime Business Group. "This amendment will send a very strong signal that assaults of this kind are totally unacceptable," it read.
"This legislative change recognises the very strong public and parliamentary feeling about assaults against public-facing workers and builds on the important work already underway by this group to ensure that assaults are not seen as part of a retail worker's job."
New polling reveals 38% of shoppers have witnessed violence against shop workers
The specific detail of the Bill is expected to be discussed in a House of Lords debate later this month, including how magistrates will be educated on using it.
Speaking at an All-Party Parliamentary Group on Retail Crime last week, Lord Coaker said the law is expected to come into force in the new year.
Alex Norris, who helped spearhead the Bill in Parliament, told Retail Express he is "excited" by the move. "We want this offence to act as a deterrent for [crime against] retailers," he said.
When asked what role stores can play in educating customers about the new offence, Norris advised: "It would be great if retailers can put up posters at point of sale to help make people think twice about committing a crime."
He added: "It will also be down to the police to ensure they are bringing this up in conversations during stressful moments. We will keep raising the issue in parliament, so it stays at the top of the agenda.
EXCLUSIVE: Retail crime reporting to improve, vows police chief
"We've got to consolidate on what we've won. The big thing to focus on is keeping up public pressure and enforcing it properly."
Calls for extra protections against assaults on shopworkers were first proposed in a consultation, launched by MP Victoria Atkins last year.
However, in published results, Malthouse maintained there wasn't need to introduce further provisions, as there were adequate laws already in place, and said the case was "yet to be made" for a change in the law.
In response to the latest announcement, NFRN national president Narinder Randhawa said: "If the amendment is passed, it is likely shopworkers in England, Wales and Northern Ireland would receive similar protection as staff in Scotland, where a new criminal offence was introduced earlier this year for those who assault shop workers."
According to the ACS's latest Crime Report, 1.1 million incidents of theft were recorded over the past year committed by repeat offenders with a drug or alcohol addiction. In addition, 1.2 million incidents of abuse occurred during the same period, many of which went unreported.
NFRN reacts angrily to police chief's comments on shoplifters
ACS chief executive James Lowman said: "Introducing tougher sentences for those who attack people providing a service to the public, including shopworkers, marks a significant step forward, but it does not solve the problem by itself.
We need to ensure that abuse is not seen as part of the job and that all incidents are reported, and in response, police and crime commissioners must prioritise crimes committed against retailers and their colleagues.
"We must also put the right interventions in place to stop those with substance and alcohol dependencies from reoffending. There is a clear link between theft and abuse, with challenging shop thieves being one of the top triggers for escalating incidents of abuse and violence in store."
The enforcement comes as retail crime was put further into the public spotlight as part of a Channel 5 documentary called Shoplifters & Scammers, which aired in October.
Government's new Beating Crime Plan launched today
The 14-part series highlighted issues independent retailers face with shoplifting. In one episode, the documentary featured a testimonial from a Spar shop in the West Midlands, which had been plagued by shoplifting.
Crime prevention company Catch a Thief UK worked with the producers of the documentary.
Founder Farrah McNutt said a second series of the documentary was going to be put into production.
"I was contacted by the production company behind the series called Crack It and they wanted to have a look at prevention methods to stop shoplifting.
"They wanted to highlight the issues that independent retailers face," she explained.
"It was really important not to show criminals how to shoplift.
"They instead highlighted prevention methods such as making shop shelves high or having bright lighting. Methods like this are really useful to stop someone feel like they can shoplift."
Read more retail crime news and advice