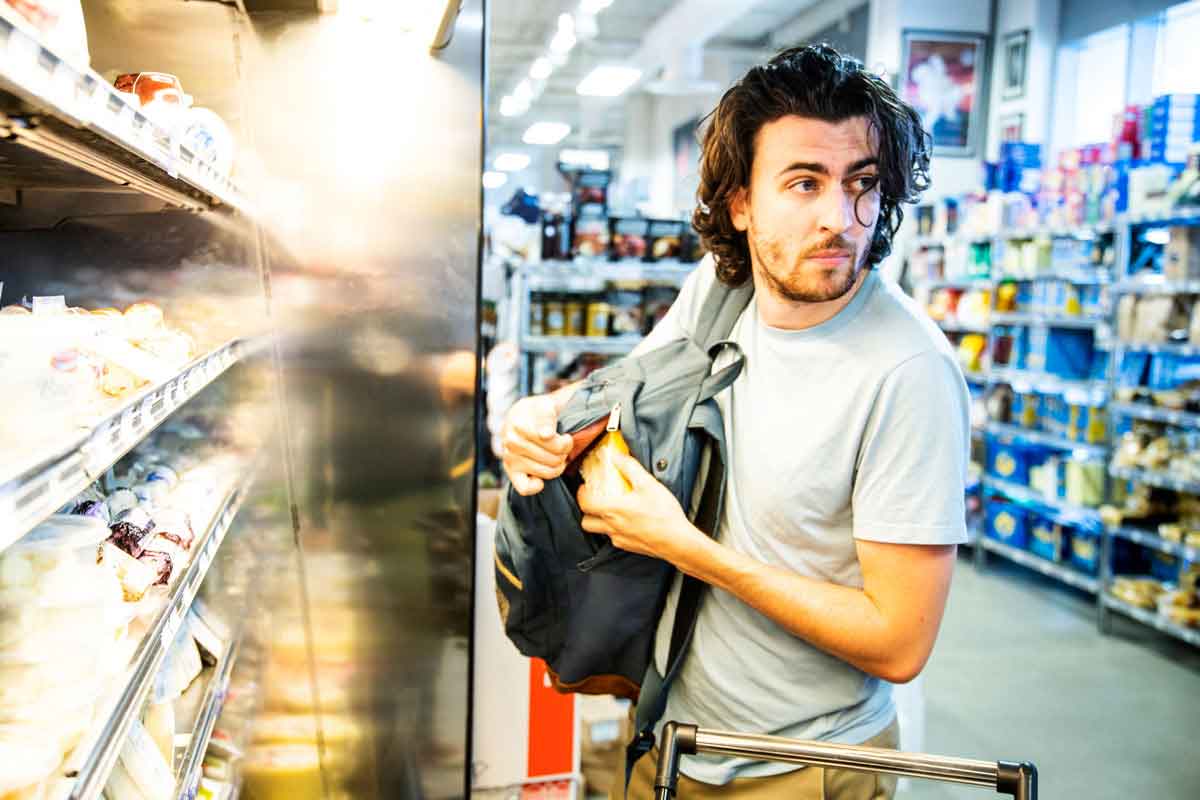 NFRN national president Stuart Reddish has urged the government to focus on prevention, in a bid to tackle retail crime.
The comments came at a parliamentary reception in Westminster last week, jointly hosted by the NFRN with ACS, Usdaw and the British Retailer Consortium.
Reddish told attendees: "I'm here as a member of the NFRN, and I actually own a shop. I haven't got a Co-op or Sainsbury's store, so, unfortunately, I can't invest £70m in body cameras. Instead, we have to deal with it on a day-by-day basis.
"It's all about prevention. I get hundreds of calls from retailers up and down the UK who experience crime on a daily basis.
Retail crime up by 9% says British Retail Consortium
"I represent 15,000 independent corner shops, which I'm sure many of you would have visited without even knowing."
He highlighted how independent retailers cannot pass their responsibilities onto anyone else if struck by crime.
"A lot of shops are closing down because people are really worried about this," he said. "What happens to staff when this happens? They can't work anymore.
"Many shop owners can't walk away from this because they have families to feed and mortgages to pay."
Reddish added that collaboration is essential in tackling violence. "As a retailer, I'm speaking from the heart, and telling everybody in this room that we need to work together on this," he said.
Government sets up retail crime intelligence-sharing group
"We need to make sure we all stick together, and we need a solution to this problem very soon. The police aren't handling it correctly, so please support us."
Concluding the event, MP Yvette Cooper, chair of the Home Affairs Select Committee, said pressure needs to be put on the Home Office to ensure tackling retail crime remains a priority.
"We will make sure the Home Office makes some progress on this, and that it doesn't just become lost in the many things that can end up as part of their agenda," she said.
Retailers urged to join free Retail Crimewatch scheme
"This is an area where there should be cross-party consensus across the country, and more needs to be done so that people who do a really important job can have our support and have a right to feel safe at work."
Cooper praised the collective effort shown by the retail trade bodies on shedding light on the issue. "This is an impressive partnership against a really awful crime that has huge consequences," she said.
"It important to have such a broad, yet focused campaign, the one purpose of which is to cut the deeply distressing crimes faced by shop workers."
Read more news and articles about retail crime