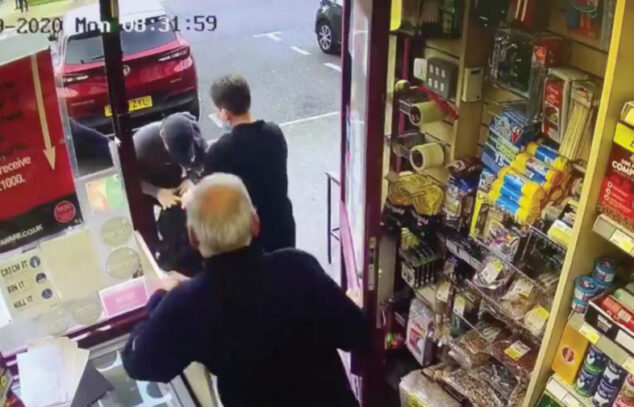 Politicians continued to battle for tougher penalties for those who assault shop workers while a criminal who punched a shop owner was allowed to walk free from court.
NFRN member Anita Nye, of Premier Eldred Drive in Orpington, Kent, demanded changes in the law after her husband's attacker received a suspended sentence, and £260 in fines and compensation, rather than a jail term.
"I have always loved what I do, but the past year has shown just how vile people can be. Two weeks ago, I was assaulted for the third time, this time by a local. Each day is getting harder to do the job I love."
Pressure grows for new UK shop safety laws
Later that week, politicians, crime experts, trade groups and RN attended a meeting by the NFRN-backed parliamentary group on retail crime.
Adrian Roper, head of political engagement at the NFRN, agreed with Nye by pushing for Westminster to follow the Scottish government in creating new offences with tougher penalties for those who assault shop staff. "During Covid, we've seen a big uptick in assaults," he said.
However, with a Labour MP's bill for tougher penalties on shopworker assaults stuck in political limbo due to the suspension of bills reading due to the pandemic, Roper called on politicians in attendance to look at other avenues.
Protection of Shop Workers Bill set to become law in Scotland
Group chair and Labour MP Steve McCabe agreed. He said: "We want the Home Office to recognise the intentions behind the bill and find some way of accommodating that in some other legislation."
McCabe and British Retail Consortium external affairs advisor Chantelle de Villiers suggested a sentencing bill expected to be published by the Home Office and Ministry of Justice (MoJ) would be the best option for creating stronger punishments for those who assault shop workers.
As RN went to press on 9 March, the Police, Crime, Sentencing and Courts Bill was announced. If passed, it would double the maximum penalty for assaulting emergency workers to two years. The NFRN promptly called for it to include shop workers.
Imperial Tobacco fake-rep warning
"As long as there is no effective deterrent, these attacks in our stores will continue to seriously affect the lives of ordinary, innocent people who are simply doing their jobs," said NFRN national president Stuart Reddish.
McCabe said he would attempt to set up a meeting with Alex Norris – the Labour MP proposing the bill to protect shop workers – and Malthouse to see what elements of Norris' bill Malthouse might "entertain" being added to the Home Office and MoJ sentencing bill.
While attendees of the Westminster meeting said publicly that they were not expecting a swift victory, the issue continues to move quickly in Scotland.
Following the passing of its Protection of Shopworkers bill, a public awareness campaign to highlight and prevent crimes against shop workers has been launched by Crimestoppers Scotland, Usdaw and the Scottish Grocers' Federation.
Read more retail crime news and advice