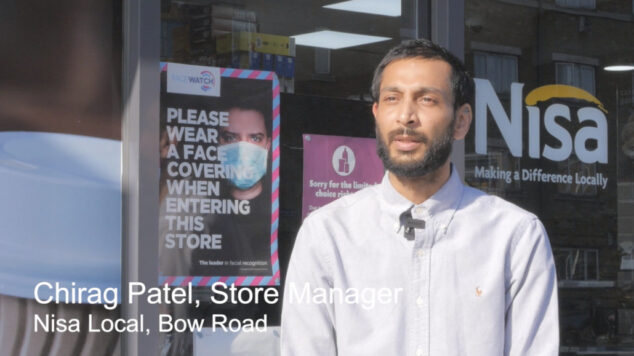 Facewatch recently met with Nisa Local Bow Road to see how the facial recognition security system has affected their business, after being installed in March 2021 to help the store staff fight crime.
In a video testimonial, the store manager, Chirag Patel, said: "It has made a massive improvement. Our crime levels have dropped drastically."
Petal goes onto explain that before installing Facewatch, they were struggling to manage crime. Their CCTV system was not an effective enough deterrent, and they were looking to use a more proactive tool.
Facewatch uses revolutionary facial recognition technology to identify known shoplifters and other local offenders. When an offender enters the premises, their face is instantly recognised and an alert is generated.
Facewatch facial recognition software now identifies criminals wearing masks
This means store staff can prioritise more important operational tasks like serving customers or stocking shelves, safe in the knowledge that Facewatch is protecting the store.
Since using the system, Chirag and his staff have been able to keep on top of store crime and significantly reduce the levels of crime in the store.
He said: "The customers love that we have it, because it make them feel safe when in our premises."
Facewatch is currently installing systems daily across the UK and stores interested in the system should contact our team immediately to secure their installation date.
Click here to contact Facewatch
Read more Facewatch news