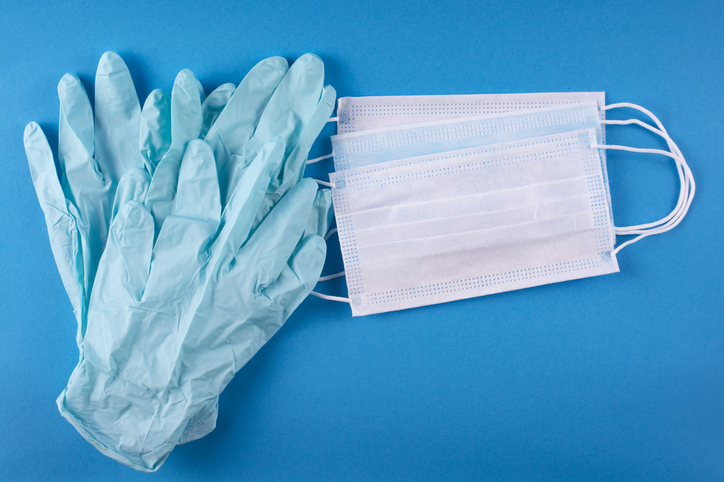 Personal protective equipment (PPE) has become harder to source this month, after prime minister Boris Johnson published guidance advising the public to wear face masks in enclosed spaces, including shops.
PPE availability and pricing
Retailers expressed difficulties in securing regular, affordable PPE for themselves and their staff.
Sue Nithyanandan, owner of Costcutter Epsom in Surrey, told betterRetailing she has been faced with higher prices and longer delivery times.
"Usually, I order enough masks from Amazon for the month ahead, but lately they are either sold out or I'm unable to get them delivered until the end of July," she said.
"When I first started buying them, I could get 50 for £11, now they have gone up to £25, and in some cases are £45."
Brits quit smoking amid Covid-19 fears
She added that the process has become "a game". She said: "Sourcing PPE is a full-time job and it takes a lot of time out of your day. It really has come down to whoever gets there first."
Walsall retailer Amrit Singh urged retailers to remain proactive. "You have to be on the prowl to find supply," he said. "Speak to your wholesaler and anybody you know to yield your own network."
Meanwhile, online cash and carry BrownBox began selling masks directly to independent stores earlier this month to help fill availability gaps, with orders delivered free by news wholesalers.
Vape shops shamed for 'flouting' coronavirus lockdown
Founder Richard Lamb told betterRetailing: "Retailers approached us and asked whether we could get them access to PPE because they were confused about where to buy from.
"They wanted to use a registered company they trusted and knew was selling legitimate products."
Payzone is also offering its retailers PPE bundles, through recently launched online shop ShopSafe.
Director of retail Martin Rouse said: "To get the best possible deal for the whole Payzone estate, we have taken on the sourcing, cost negotiation and supply of PPE."
Retail crime
Retail expert Scott Annan has warned that "covered-face crime" could become a new challenge for stores, spurred by a growing financial recession.
He advised stores to step up efforts to "welcome" customers upon entering the store, stating that a "greeter" is "a deterrent for all but the dedicated thieves".
Garry Haigh, of KeyStore Peterhead Motors in Aberdeenshire, added that customers wearing face masks could be "quite intimidating for staff, as they don't know who they are serving".
Impairments
Anita Nye, of Premier Eldred Drive Stores in Orpington, Kent, shared concerns that masks are a challenge for deaf customers. "We have a number of deaf customers who communicate by reading lips," she said.
Charity Action on Hearing Loss's director of policy and campaigns, Roger Wicks, advised retailers to speak slowly and use simple language, reduce background noise and write information down where possible to assist.
Advice for helping hearing impaired customers through face coverings
Find out more on our coronavirus information hub for retailers