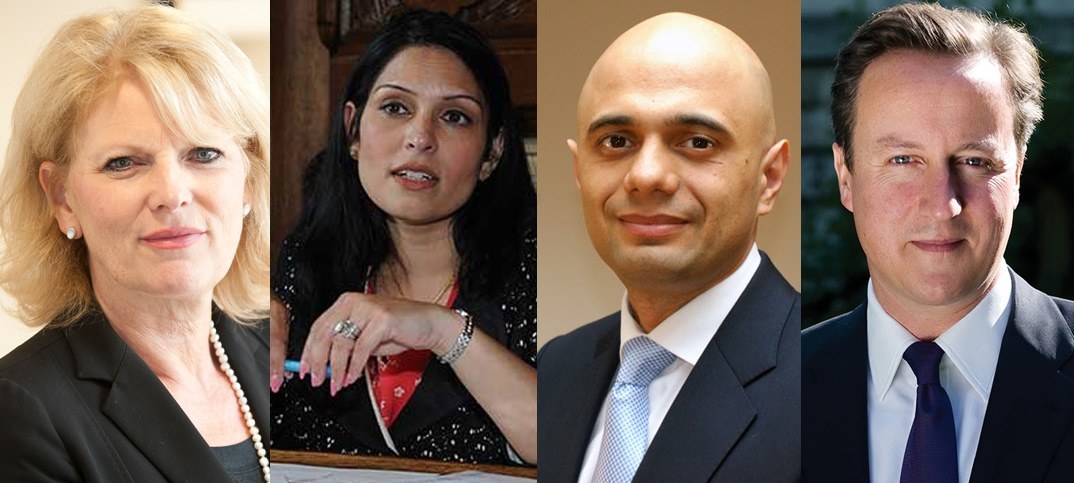 News
,
Politics
What does a Conservative majority mean for you?
Conservative
Published:

3 mins read

By betterRetailing
It's been a week since the country was shocked by the Conservative majority win and small businesses began to question what the new Government means for them. David Cameron has installed the first all-Tory cabinet in 18 years and has promised to implement the manifesto in full.
ACS chief executive James Lowman was brutally honest in his column for Retail Express when he wrote, "let's not kid ourselves that local shop issues are going to top this Government's agenda." Even though Scotland, Trident and the EU referendum are likely to top the Conservative's priority list, there is still hope for the small retailer to make a backdoor entrance to the top – just take a look at the recently elected Cabinet.
For the first time a small business minister, Broxetowe MP Anna Soubry, will be sitting at the big table – a move described as "a big win" by the Federation of Small Businesses, which has been campaigning for a senior Parliamentary voice for small businesses.
Newly-appointed business secretary Sajid Javid, MP for Bromsgrove, is from a family of small retailers and described small businesses as "the lifeblood of our economy" on a recent visit to Costcutter retailer Chaz Chahal. Along with George Osborne, Javid will be a key figure during the business rates review.
The daughter of a newsagent and former chairman of the All Party Parliamentary Small Shops Group, Priti Patel, is now the minister for employment and a strong advocate for retailer issues.
Apart from keeping an eye on Cabinet ministers, which other key Conservative decisions should convenience store owners specifically keep an eye out for?
Watch David Cameron's small business manifesto launch. Will he keep his promises?
The burden
A huge cost for independent retailers, business rates will always be high on the agenda. The Conservatives promised to a reform of this burden in the pre-election budget, but will they keep their promise? Small businesses contribute just 6%, a small amount for the exchequer but a large sum to a CTN. "It's the Government's chance to show commitment to small businesses. The best way to do this is take all small units under £50,000 out of the system," Bill Grimsey, high street analyst, said. The full structural review will be take place by 2016 and as the Conservatives have called the review as one that "backs the self-employed and the small business owner." Let's hope they see it through.
The wider issue
You may think, "wait, I don't export or import. Why does the EU referendum affect my store?" To put it simply, we're a nation of shopkeepers for a reason – we have a consumer economy, not a producer one. "I'm concerned with the EU referendum, it puts retailers at risk. We trade with the EU as a club, therefore our economic health is connected. But the economic impact of us being removed will be incredibly damaging," warned Grimsey.
The UK's EU membership comes into the question by the end of 2017 and the decision will affect our economic health. If stocks drop, corporates will pull out of the UK, jobs will be lost and in turn, there won't be much cash going into your till.
The primary cost
Both Labour and Tories's promised a national minimum wage increase. By 2020 retailers should expect to pay £8 an hour to their staff. Even though some retailers already prefer to pay their team members the living wage, not every small business can afford this. It's also the most worrying issue to convenience store leaders.
"The minimum wage increase is my biggest concern," ACS chief executive James Lowman said. "It's much more than a case of retailers not being able to invest in their business, because their biggest cost has surged." The issue with the minimum wage is that the Government has taken the issue from objective hands, the Low Pay Commission. Lowman explained that pay is being used for votes rather than to keep with inflation.
"It's the fear that politicians have now taken a serious cost and used it for their power, rather than to keep it objective for the good of small businesses," he said.
The final thought
The Conservative manifesto is unspecific on public health. They were less vocal than Labour on the issues of health intervention: tackling high sugar food marketing campaigns, or fat-laden products. But retailers should not feel comfortable that this Government will let those issues slide, this was the Government that brought in the latest tobacco legislation.
Comments
This article doesn't have any comments yet, be the first!
Become a Member to comment
Register to comment and get exclusive content and subscribe to the online and print versions of Retail News.
Become a member