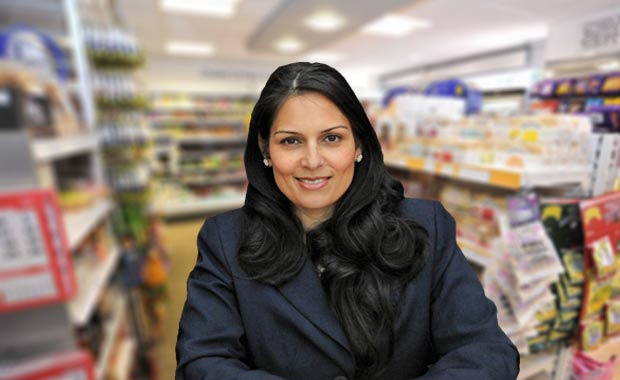 Imagine your newspaper delivery arriving next Sunday. On the front page of the Observer is a story about a prominent MP who supports, and is indeed championing, standardised packaging legislation. The parliamentarian has been discovered to have close ties to health lobby groups Cancer Research UK and ASH.
"An MP who is leading a campaign in support of plans to introduce plain packaging for cigarettes is a former health lobbyist and is chair of an NHS-funded parliamentary group which fights for tighter legislation," the story might begin.
The story would go on to expose the links between "health campaigners" and a host of powerful politicians and would question the independence of the government-commissioned report into plain packaging – a report conducted by a known sympathiser for "health issues", Sir Cyril Chantler.
More than this, the story would tell us, it was now clear that Chantler had taken the doctor's pledge to save life, "Hippocratic Oath" – painted as a shady and mysterious initiation process that only a select group of well-trained individuals in the "the health industry" are required to take.
In all honesty, this piece is very unlikely to make the pages of the Observer, but this Sunday's attack on Priti Patel MP bore remarkable similarities, as the paper looked to discredit her work fighting plain packs because of previous work with the tobacco industry.
The paper attacked not only Ms Patel but also the NFRN and the ACS for involvement in the fight against further legislation while having links to major tobacco firms.
The piece raised important and legitimate questions about our political system, and then provided muddled logic and dishonest conclusions in search of a spectre of corruption that clearly had not been found.
Firstly, it is only right that doctors and other experts look to gain influence in parliament and represent their constituencies as MPs. Dr Sarah Wollaston, MP for Totnes in Devon, is one new parliamentarian who has shone since her election and there are many others.
These MPs fill a void caused by a distinct and much-lamented lack of outside experience among members of the House of Commons.
Others who counter the impression of Westminster as being a cabal of careerists and the power-hungry are those MPs with experience of business, both big and small. Priti Patel 's experience as an newsagent's daughter and her years working with clients for Weber Shandwick (including, apparently, for BAT) will only serve to give her experience of the consequences of legislation on business that other MPs may, quite understandably, lack themselves.
Would it be better, really, if no MP in parliament had first-hand experience of the arguments of both retailers and tobacco firms? The Observer clearly thinks so.
But if it is wrong for Priti Patel to use her experience, perhaps Sarah Wollaston should be banned from commenting on health legislation because her experience of what it is actually like to be a doctor might undermine the independence of her votes. Indeed, why don't we merely select a group of Oxford graduates with degrees in Philosophy, Politics and Economics, give them a decade of experience as party strategists or political aides in Westminster or Brussels, fast track them to Parliament and the Cabinet and give them free reign to make judgement and decisions on the lives of people whose lives and experiences they cannot even begin to empathise with? It might give us the level of independence that the Observer wants to see, but to my mind, that system – a system that's given us so many members of our political class – stinks.
Priti Patel can put forward those arguments, the relative industries can back her and, parliament can then decide between the case she presents and that of the health lobby. At the end of the debate, MPs get to vote and new legislation is either kicked out or implemented. That's our democracy and, unless we want to change our system, is how plain packaging will or will not finally become law.
It is frankly undemocratic, therefore, to look to discredit a member of parliament for having the experience and knowledge that has led to her informed opinion about tobacco legislation's effects on Britain's retail economy.
Indeed, we cannot rely on those without experience of the newsagent sector to judge the needs of these businesses, any more than we can rely on those working on shop floors (or magazine offices) to understand issues relating to brain surgery, space exploration or genetics without proper explanation from experts. Before working on Retail Newsagent, I would have said that the debate about tobacco controls was purely between health campaigners and Big Tobacco and so would most "normal" people, I'd imagine.
It's therefore vital that we fight that kind of ignorance in order that retailers get a true and valued voice in the tobacco control debate and Priti Patel is almost uniquely positioned to help this process.