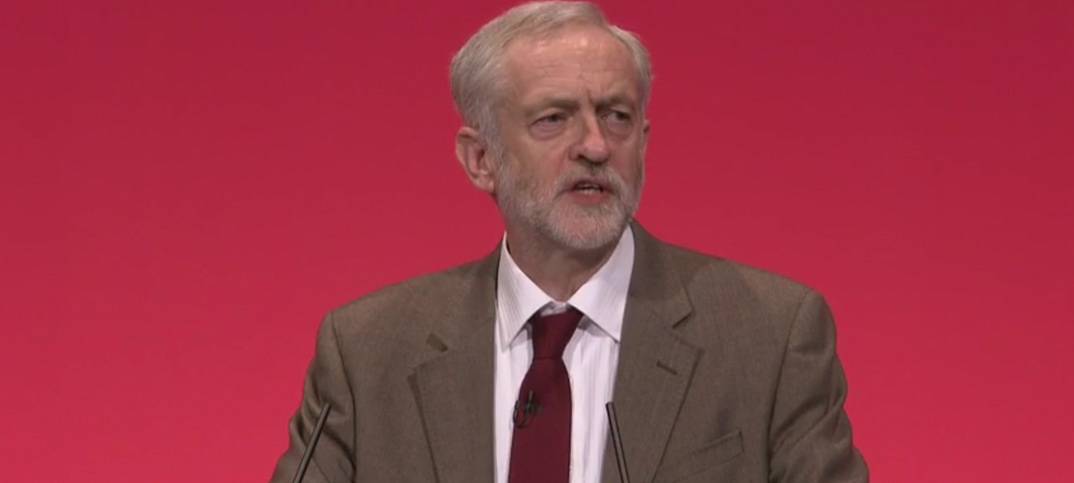 So in the end there was very little to speak of. We'd been told that Jeremy Corbyn would be reaching out a hand to small businesses in this speech and what we got was two policies.
Firstly, there was the National Investment Bank. The new Labour leader said the policy would "provide finance to small and medium sized firms that our banks continue to starve of the money they need to grow."
Better and more lending for businesses to expand and improve would be great, so that gets a tick.
Then there was the policy for statutory maternity and paternity pay to be paid to the self-employed. Mr Corbyn said:
"Many people like the independence and flexibility self-employment brings to their lives, the sense of being your own boss.
"And that's a good thing.
But with that independence comes insecurity and risk especially for those on the lowest and most volatile incomes."
Another great policy for many entrepreneurs, I'm sure – another tick.
And then there was – well nothing. There was no great declaration of love for the people who run their own businesses, no explicit assurance that small businesses would be exempt from some of the criticisms dished out to corporations by the Labour left. At no point did Mr Corbyn thank small businesses for the huge amount that they do within communities, acting as an additional emergency service for elderly and disabled people or supporting local young people with the sponsorship of sports teams.
You might say that this would be too much to ask of any leader. "Not everyone's an independent retailer," I can imagine some people thinking.
Okay. But this is one of the most left wing leaders the Labour Party has ever had and the entry of the shadow chancellor lists "formenting the overthrow of capitalism" among his hobbies. I humbly suggest it will take more than we saw today to win over the business community to the new leadership's side.