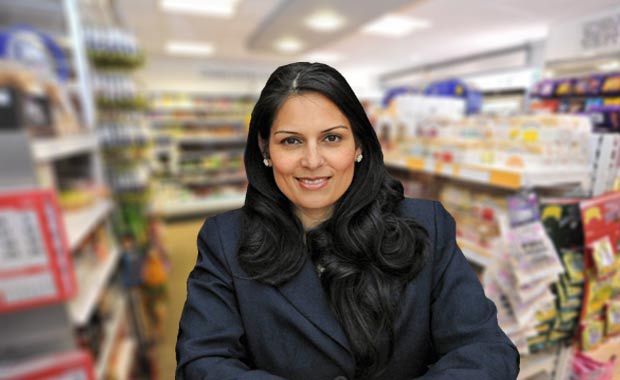 Ever thought about what it would be like if you were a politician? Listening to hours of parliamentary sessions, being threatened by your party leader if you show a little too much free thinking and being treated with cynicism for nearly everything you do? No? Well let me help a moment…
If, as an independent retailer, you were elected to the House of Commons you would, fundamentally, remain the same. After years (perhaps decades, in your case) you'd not be able to leave those long hours behind.
It wouldn't only be the work ethic you'd retain, though. On St George's Day last year, Tory firebrand Nadine Dorries hit the headlines after calling David Cameron and George Osborne a couple of posh boys who "don't know the price of milk". It was a remark that encapsulated the public's distain, not just for our leaders but for most of the political class.
Like a few others, however, these headlines wouldn't harm you. Everyone would know that you know the price of milk – you've sold enough of it!  Once a workaholic, always a workaholic, and instead of paper deliveries or late night openings, it would be all too easy for you to fill 20 hours a day with constituency letters, media appearances and late night debates on fisheries. After a few weeks it might even start to embarrass your fellow MPs just how hard you work.
One thing you'd feel most strongly of all, however, would be that now you were in the halls of power, able to make a difference and contribute to policy, you'd finally tackle all those issues you'd spent years as a retailer being frustrated by. You would talk to ministers, raise questions and make speeches and do anything else possible to make sure your colleagues around the country would finally be heard.
You're welcome to disagree with this. You might think you'd be very different in power, but I have one strong piece of evidence to back up my argument: Priti Patel. She's grown up in shops, gone on family trips to the cash and carry and seen how much hard work it takes being an independent.
The influence of her upbringing is clear to see in the way she conducts herself as a politician. I was very fortunate to forge an agreement with her earlier in the year to organise a meeting with RN readers where they'd be free to raise issues close to them – from business crime to the newstrade. Of course, each of these issues is familiar to her, but she was interested to hear from as many people as possible and last week we invited six retailers to Westminster to have just such a meeting.
The importance of the meeting became speedily apparent when she announced to the group that she'd be contributing to the Conservative manifesto and wanted ideas which would aid small businesses. This is the offer she's given to all RN readers. No matter how far you live from her Essex constituency, if you need to contact an MP about a retailing issue, if you know just what regulation or law you'd be better off without and want to raise it, Priti has asked to hear from you and you can at her new email address priti.patel@newtrade.co.uk.
This is an opportunity that's unprecedented, having the ear of a politician who's often described as "leadership material" and wants to help. My advice is simple: TAKE IT.
The first step is picking up RN this week, the next is letting her know your thoughts – the more detail the better.
And if any of you are still feeling cynical, wondering why anyone  would be so willing to help a small business like yours, remember that this is just what happens when independent retailers get into power… they help each other.