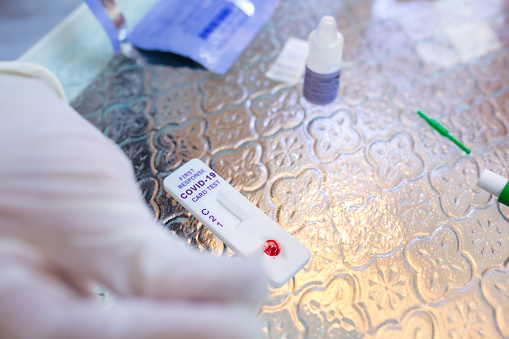 Retail trade bodies have reacted negatively to the potential of removing free lateral Covid tests, claiming retailers will be at a "greater risk of infection".
Provisions of free lateral tests are under review by the government, with predictions that they could end by the end of this month.
Prime minister Boris Johnson is set to announce the removal of all coronavirus restrictions currently in place in England by the end of the month.
Local shops to ignore end of Covid restrictions in England
According to Sky News, The papers, No 10, the Treasury and the health department will decide on a "living with COVID strategy" which will be published next week.
Paddy Liilis, general secretary at Union of Shop, Distributive and Allied Workers (Usdaw) has hit back at the removal of all coronavirus restrictions, stating: "Ending free tests and the self-isolation rules will risk more infected people circulating in public and entering shops. Coupled with last month's unnecessary end to mandatory face coverings in stores, that leaves shopworkers at greater risk of infection.
New Covid grant funding made available to convenience stores

"More people catching Covid will mean more sickness absence, reduced staffing levels and disruption in workplaces. Being ill has a huge financial impact on low-paid workers, as too many are forced to live on Statutory Sick Pay of just £96.35 per week. Trade unions secured SSP from day one for Covid absences during the pandemic. This must continue and be extended to all sickness absences, along with sick pay reflecting average pay and being available to all workers.

"We are also concerned that charging for tests will price out poorer people and low-paid workers, particularly if rumours of £100 per test are correct. Covid-19 is still very much out there."
Find out more on our coronavirus information hub for retailers