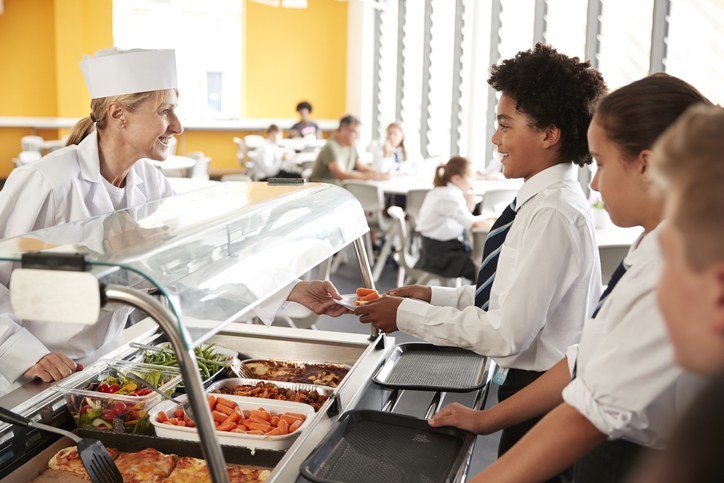 Independent retailers were excluded from the government's free school meals scheme due to issues with technology and location, an independent investigation has revealed.
After the closures of schools in England in March, the government provided free meals to eligible pupils during term time through £15 vouchers redeemable at supermarkets and local shops.
Released last month, a National Audit Office (NAO) investigation revealed issues blocking some retailers from the scheme, leading to parents and schools struggling to use the vouchers.
The NAO said: "Some supermarket chains as well as local convenience stores did not take part in the scheme. The Department for Education (DfE) told us this was because these shops did not have electronic voucher systems or, where groups of independent retailers operated under a common brand, there was no guarantee families would have their vouchers accepted in any branch."
Convenience sector urges action on school meal vouchers access
The NAO added the DfE's appointment of workplace benefits provider Edenred to manage the scheme meant it worked in favour of the multiples. "[The scheme] required participating shops and supermarkets [to] be able to roll out the vouchers quickly through Edenred's website.
"These requirements meant that participation was limited to six national supermarket chains that Edenred had existing commercial relationships with and that already had digital gift-card systems in place."
Asda, M&S, Sainsbury's, Tesco, Waitrose and Morrisons were the six chains. Aldi, McColl's and Iceland joined later after developing compatible systems. However, research found 96% of schools reported issues accessing the scheme at the start.
On 2 and 3 May, 40,000 emails containing school meal codes had not been delivered due to incorrect emails being provided.
No free school meal vouchers for indies
The NAO added those in rural areas had also been left out. It said: "The British Retail Consortium told us that many of the retailers not included in the scheme were important to lower-income consumers, particularly for people in rural locations for whom that retailer was their main food store. It considered that these customers had been denied choice and access.
"The ACS similarly said it was disappointed that the scheme design had made it difficult for convenience stores to take part. It considered that these stores would have been well placed to contribute, given their presence in many local communities."
The research found 11.2% of schools were more than 5km away from the nearest participating store, while 6% of schools only had one participating shop within a 5km radius.
Read more about legislation & competition