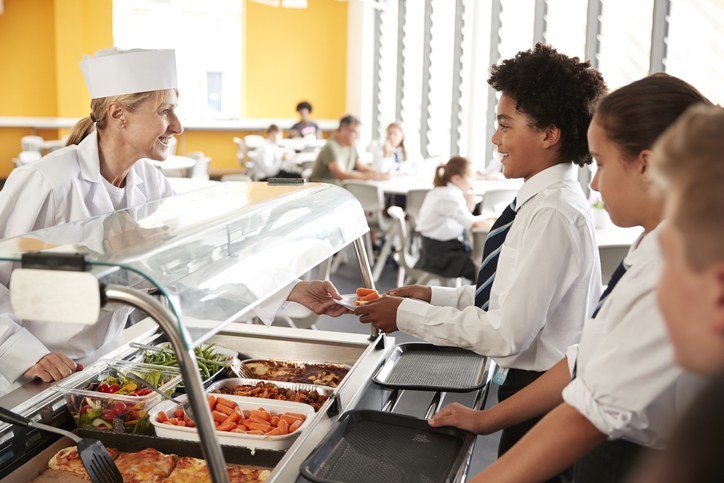 The convenience sector has stepped up to fill gaps in access to free school meal vouchers in low-income areas, despite a lack of support from the UK government.
Several convenience sector players claimed to betterRetailing the Department for Education (DfE) had failed to respond to their offers to provide access for struggling families through their partnered estates.
They claimed they could bring online a combined total of at least 20,000 new independent stores where the £15 weekly vouchers could be spent.
Retailers demand magazine publishers offer in-store subscriptions
ACS chief executive James Lowman said it had been "pressing the government for months" to widen access.
Unlike the major grocers that were added to the scheme nationwide by DfE, Lowman said access to food vouchers through local shops had been dependent on parents and teachers setting up local initiatives, "We need to rethink how this system works for users and retailers," added Lowman.
Pressure from footballer Marcus Rashford on the government to provide free school meal vouchers throughout this summer forced Westminster to reverse its decision not to offer them in June.
The Treasury forecast the scheme would put vouchers worth more than £100m through the tills of participating stores, but Aldi, Asda, Iceland, M&S, McColl's, Morrisons, Sainsbury's, Tesco and Waitrose were the only retail businesses selected to take part.
Last week, a House of Lords report on food poverty found the lack of government recognition that many on low incomes were limited to small convenience stores was undermining the fight against food poverty.
Just 11% of Asda, Sainsbury's, Tesco, Morrisons and Co-op combined estates are in the "very low-affluence" areas where voucher reliance is highest, compared with 27% of independent convenience stores.
Free school meal voucher access research by food access charity The Bread & Butter Thing and academic Megan Blake concluded: "The number of retailers that are part of the scheme is limited, and many areas of high deprivation are not well served by the big-name supermarkets, making access difficult for many families."
The convenience sector steps up
To fill these gaps, a postcode lottery of local authorities worked with PayPoint's CashOut service to allow government credits including local free school meal voucher schemes to be redeemed in local shops.
PayPoint said it had handled nearly £24m in government payments that had been handed out since the start of the coronavirus pandemic.
Asked why there had been no nationwide rollout of the initiative, the company's client services director, Danny Vant, told betterRetailing: "We have publicised the availability of this service to central government, with respect to the challenge of free school meal payments, and would be delighted to provide services should our capability fit well with their overall strategy."
Face mask rule in shops rolled out in England – but how will it be policed?
The Post Office's PayOut service has also helped widen access to free school meal vouchers, with a partnership with Highland Council, Scot-Mid and Co-op processing 60,000 £15 payments to parents in need of support up until June.
Asked about a wider rollout throughout its estate, a Post Office spokesperson said DfE "are aware of the Post Office's capability to support the government with the rollout of redeemable free school meals vouchers."
They added that the company would be "proud to support" the scheme in its 11,500 Post Office branches and 13,000 Payzone outlets where vouchers are redeemed and where the purchase of everyday food can be made in a single visit to a store.
NFRN assists retailers in Scotland with face mask posters
A Costcutter spokesperson called for "a more inclusive" approach to future schemes and said it had "created a bespoke solution for retailers to work with individual schools, where a local arrangement is in place".
Spar UK managing director Louise Hoste said some of its stores were providing local voucher access and added that the vouchers should be "available in as many convenience stores as possible". Hoste added: "Once there is more clarity with the initiative, we will look forward to seeing how it can roll out."
Nisa also said it was ready to play a part in the voucher scheme. A spokesperson said: "With a sizeable network, great distribution channels and hardworking partners, we are well placed to support communities in need."
Find out more on our coronavirus information hub for retailers