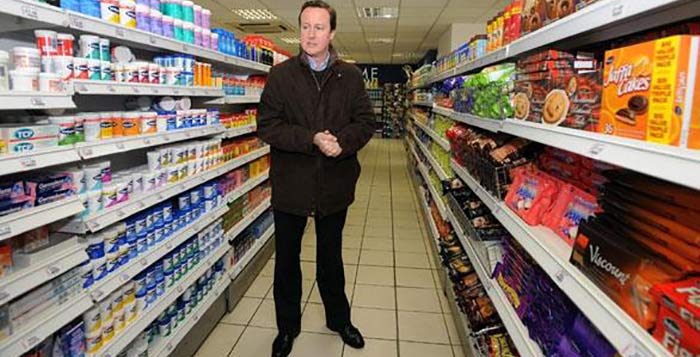 If Cameron can back up his promises with economic evidence and answer the "where is the money coming from?" question, then his speech to the Conservative Party conference might just have won him the next general election.
Tax cuts for 30m people, populist attacks on the EU and the European Court of Human Rights, NHS spending commitments, no 40p tax rate until you earn £50,000: it's a recipe for success among everyday Tory-leaning voters.
It was also, however, an insult to SMEs that should give independent retailers pause for thought about their voting intentions.
Why? Because, while Ed Miliband attracted attacks from all quarters for omitting any reference to the deficit from his speech last week, David Cameron forgot to mention small business. At all.
There was a promise that the UK would have the lowest corporation tax in the G20 group of nations, but no mention of business rates, regulations or bringing prosperity back to the high street and to rural communities.
This was a visionary, positive speech that mentioned a five year plan, which spoke of his pride in the country and improving life for Britons in the future. The fact that wealth-creating, innovation-driving, job-producing small businesses didn't feature in this speaks volumes about why Ed Miliband felt able in 2013 to describe the Labour Party as "the party of small business".
PS. In a particularly vomit-inducing soundbite, David Cameron described his party as a "trade union for hardworking parents, young women looking for apprenticeships and the children from the poorest estates". All very noble, but the fact that nothing along the lines of "the entrepreneurial businessman looking to employ local people" was included on this list says everything about this speech.