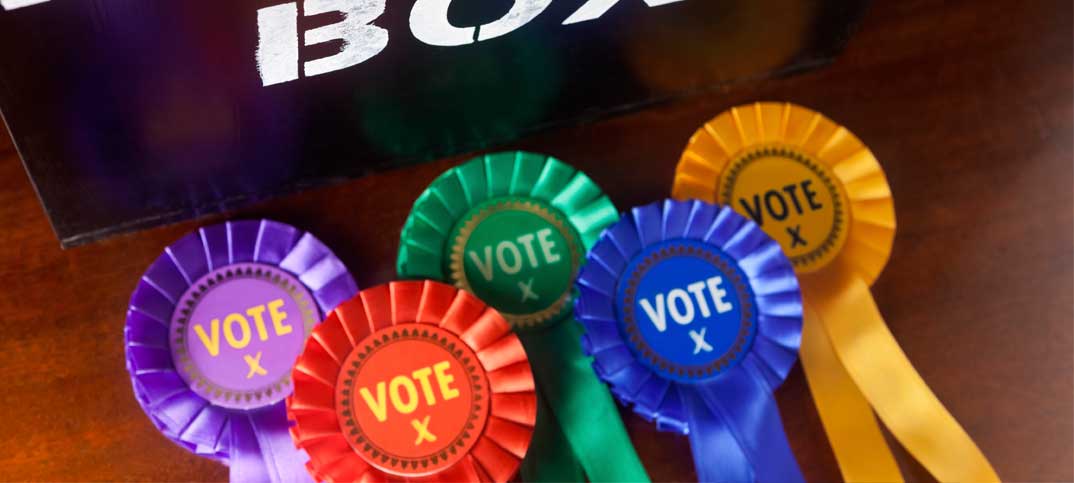 Switch off the TV, turn down the radio and avert your eyes from the day's front pages: now that 100 leading UK businessmen and women have declared their support for a Conservative-led government in a letter to the Daily Telegraph, arguing that "a change in course will threaten jobs and deter investment" the argument is surely settled… 
If you are voting with your business' interests as your top priority, then isn't such a comprehensive thumbs up from the cream of the business world a sign that your vote must go to the Conservatives?
Take a look at the businesses associated with this people, however, and it's clear the picture isn't so simple, especially if you're an independent business.
First, look at the names among these hundred figures. George Weston and Philip Green are behind two of the biggest high street clothes shops – Primark and Topshop, respectively – and employ thousands of people in their hundreds of stores.
While they're both undoubtedly successful, however, would the interests of such hulking great companies really mirror those of the independent one-store fashion business? Is it not the case in many instances companies such as the Arcadia group (helmed by Mr Green) have squeezed out smaller competition in a way that c-store retailers battling Tesco and Morrisons would recognise all too well.
That Mr Green's wife has used her non-dom tax status to avoid more than £1bn of tax that could have nourished our schools, hospitals or perhaps even funded an earlier review into business rates will also rankle with smaller business for whom tax avoidance is impossible.
These goliaths' main argument is that the Coalition's "flagship policy of progressively lowering Corporation Tax to 20% has been very important in showing the UK is open for business" but who does corporation tax cuts benefit more, the tax-efficient multinationals you compete against or you? Retailers will have to decide if the benefits it gives their biggest suppliers (which in theory could be invested in lower prices and better promotions) makes up for this uneven support.
And at the same time as Britain's business elite congratulates Dave and George on cutting back their obstacles to growth it's worth remembering that it's only weeks since the same two figures voted through plain packaging which (under their own government's numbers) is expected to cut independent retailers' revenue by £550,000 over the next decade. It says something about the current political situation that, out of the major parties, it's only UKIP who wouldn't have passed the measure into law.
Where the Conservatives are on stronger ground is in their claim to have created 1,000 jobs per day for the past five years. This is no mean feat and more people in work means more disposable income in people's pockets – money that an attractively-organised impulse display unit can quickly turn into revenue and profits for retailers.
Labour says that this is undermined by the low pay and irregular hours that much of these jobs provide and it's going to be up to retailers' own judgement whether their planned increase in the minimum wage (to £8) will cause them to lose profits through higher wages or gain profits by having a wealthier customer base.
On top of this, the SNP, UKIP, Plaid Cymru , the Greens and a host of other parties will all have arguments over the next few weeks that their policies will do the best for retailers too – whether that's by leaving the EU, fighting for the nation's independence or supporting a more ethical, sustainable and environmentally-friendly supply chain.
Whatever you decide however, today's letter from 100 businessmen and women has exposed how lazy the media concept of 'business' can be. Entrepreneurs do not all vote the same way and every store owner will have to think carefully about which party best represents its financial interests and its moral values best.
In the run up to the General Election, Retail Newsagent, Retail Express and betterRetailing.com will keep you up-to-date with the issues that are going to affect independent retailers over the next five years and how the different parties are going to react to them.
Whatever happens, it's going to have a direct impact on your shop.
If you've got a great political story, have an candidate through our store's door or want to vent your anger or hope as the campaign goes on, please email me at tom.gk@newtrade.co.uk