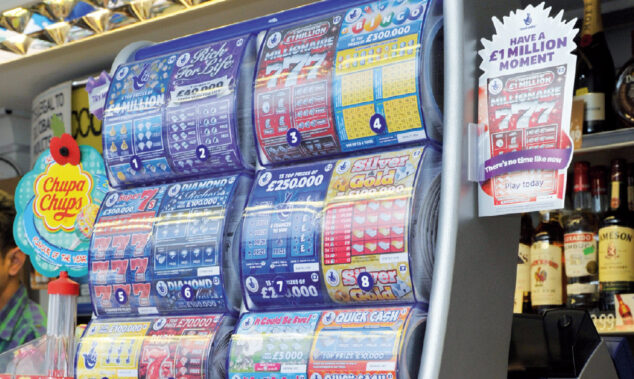 Camelot has addressed fresh concerns from retailers ahead of new minimum age rise law coming into force in October.
Currently, 16- and 17-year-old staff can sell lottery tickets and scratchcards to customers, but a decision has yet to be made by the government on whether this will continue after the National Lottery player age increases from 16+ to 18+ next month.
Martin Ward, of Cowpen Lane News in Cleveland, said: "Camelot has been working towards this change for some time, so it's been well handled. What I am unsure about is whether under-18s can sell the cards or not."
While a decision is pending, the Department of Media, Culture and Sport has given a strong indication it will allow staff aged between 16 and 18 to sell.
"To minimise the impact on retailers and offer additional flexibility, the government intends to introduce an approved sale mechanism for National Lottery tickets, through which a designated person over the age of 18 can approve a sale by someone under 18 years old," a spokesperson said.
Government proposes to allow 16 and 17 year olds to continue selling Lottery products
Meanwhile, Camelot has extended the sell-through period for scratchcard games. The formal closure date for cards bearing the 16+ logo was 1 September.
However, retailers now have until 22 September to sell through activated packs. These must be removed from sale before 11pm on that date.
However, betterRetailing has received several queries from retailers asking what will happen to leftover unactivated and activated stock.
In response, Camelot has advised that all unactivated stock, for which retailers are not charged, should be stored securely until a rep can collect the packs.
All scratchcards closed for activation on 1 August, meaning retailers would not have been able to activate packs after this date.
Government considers scrapping National Lottery age increase
A Camelot spokesperson said: "Retailers should only be activating a pack of scratchcards before placing it in the dispenser, so the only activated stock in a store should be in the dispenser itself.
"Even if a retailer had activated a pack at the last possible moment, by 22 September they would have had seven-plus weeks to sell through the pack."
Retailers who may have had to close over the Covid-19 pandemic and are concerned about selling through stock are advised to contact Camelot.
"We know the past 18 months have been hugely challenging for retailers across the UK. As we've said all along, if any retailer is struggling and has had to close for reasons relating to the pandemic, they should get in touch with us so that we can work with them," the spokesperson added.