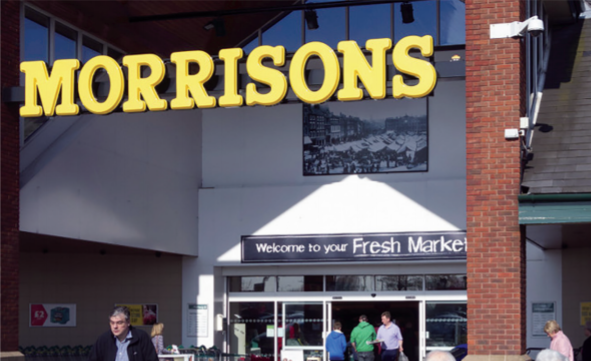 A week of speculation over the future ownership of Morrisons came to an end on Saturday 3 July with a successful bid by a newly created consortium of investors – Oppidum Bidco.
Bidco was created by Fortress Investments Group, which also acquired off license chain Majestic Wine in 2019.
Announcing its acquisition of one the UK's 'big four' supermarkets, Fortress pledged to be 'a good steward' by protecting the chain's legacy and existing strategy. It said this would include: "targeted new store openings and job creation; and focus on wholesale and online channel."
The commitment will come as a reassurance to independent convenience stores with wholesale partnerships with Morrisons following a turbulent fortnight. The supermarket had written to stores to say that it would be ending its supply commitments at short notice. Following criticism, Morrisons relented and instead contracted third party logistics firm DHL to continue providing the service to stores.
The bid has been accepted by Morrisons' directors and awaits shareholder and regulatory approval from the Competition and Markets Authority.
The new potential owners also promised 'long-term ownership', a commitment to the supermarket's customers, support for its pension scheme and £10 an hour minimum wage, commitment to sustainability and UK food security and not to sell-off the supermarket's substantial freehold property portfolio.
As evidence of its capable management of grocery retailers, Fortress referenced the growth of Majestic Wine under its ownership. This included the reversal of planned job cuts and the return of new store openings in 2020 and 2021.
The group also has experience operating a slew of grocers at arms length in the US including United Pacific, Alta Convenience and Circle K.
The pledges of good stewardship follow concerns from MPs over a recent spate of private equity backed attempted takeovers of major UK firms, including Asda and Morrisons. Business Committee chair and MP Darren Jones wrote to CMA to see what powers it had to hold new owners that act 'irresponsibly' to account. The concerns are driven by collapses of debt-ridden casualties of similar takeovers such as Debenhams and the Casual Dining Group.
However, rather than private equity, the Bidco consortium is mostly made up of large organisations including the Canadian Pension Plan Investment Plan and controversial petrochemical giant Koch Industries.
Read more Morrisons news