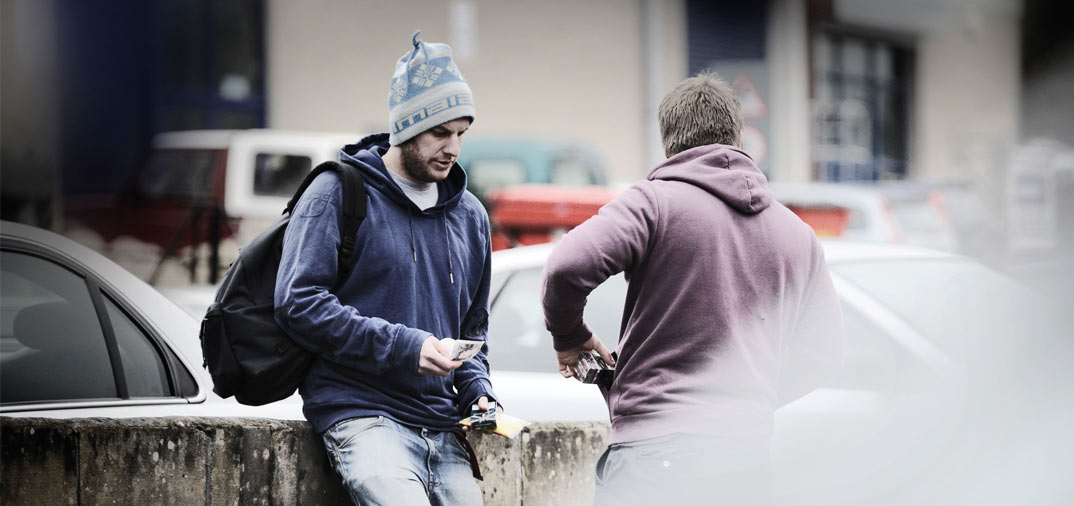 Senior trading standards officers and politicians have warned councils are under-equipped to deal with rising illicit trade due to the Covid-19 crisis.
Speaking at an anti-illicit trade parliamentary group meeting on 7 July, Oxfordshire County Council tobacco control officer Russell Sharland warned: "Local authority trading standards are frontline enforcers against counterfeit goods but since 2010 have seen a 50-60% of their budgets cut. Due to covid-19 local authorities are already reporting significant shortages in income, if this results in further cuts to trading standards this will undermine [efforts against the illicit trade]."
"It is a problem and we have to be aware of that" acknowledged group chair and Conservative MP Matthew Offord.
Will Simpson, regional intelligence officer at the Food Standards Agency's National Food Crime Unit added "Their reduction in resourcing is telling in terms of their ability to react."
The concerns came as other participants outlined how the crisis had reinvigorated the illicit trade. Expert advisor to the group Steve Carden told MPs in attendance that "a disparity between supply and demand" had created opportunities for criminals in categories such as in PPE.
OECD illicit trade taskforce boss Chris Martin agreed. "Broken supply chains" in sectors including food and PPE created a growing market for counterfeit goods he claimed. Martin revealed: "A very significant issue was the speed at which criminals anticipated the coming problems. Counterfeit PPE was out there long before we realised we needed equipment."
Consumers looking to maintain their lifestyles despite lower disposable incomes, lockdown 'stockpiling' of illicit goods by organised crime groups and Brexit were also predicted as upcoming causes of a rising illicit goods market.
Evidence from the convenience market suggests a return of international travel could also drive a return of illicit tobacco sales, which stores claim was suppressed by the lockdown. Despite a YouGov survey finding that 2.4million smokers were cutting down their habit due to covid-19 concerns, many store owners said they had seen rising tobacco sales due to illicit supply being cut off in their local areas.
 Ian Howell, JTI's fiscal & regulatory affairs manager attended the parliamentary meeting. He later confirmed to betterRetailing that the firm had seen an increase in legitimate tobacco sales. He explained: "Two potential reasons for this could be that UK smokers have not able to bring back cheaper products from abroad and criminals have also found it harder to import and distribute illegal products. However, this doesn't mean that the problem has totally disappeared. An online survey conducted during lockdown, found that 30% of smokers were still able to buy cigarettes or hand-rolling tobacco that was not in plain packaging i.e. it was non-UK duty paid."
"As the UK emerges from lockdown and the country's borders re-open, flows of non-UK duty paid products could potentially return to normal."
Howell said that JTI was calling for fixed duty-free personal allowance limits for passengers of 200 cigarettes or 250g of rolling tobacco post-Brexit in order to protect UK tax revenues and legitimate retailers, and to provide clear guidance for enforcement officers and passengers.
Bestway trading director Kenton Burchell agreed, attributing the wholesaler's rising tobacco sales to fewer non-duty packs in the UK. An anonymous trading standards source said seizures of illicit tobacco had "reduced significantly" but said this was because "most departments ceased active inspections," under lockdown.
Trading standards departments that continued to operate in the field reported that illicit selling shops had continued trading throughout lockdown. Kate Pike, North West trading standards regional co-ordinator explained: "In Greater Manchester we have continued to seize lots of illicit tobacco during lockdown and the intelligence reports have continued to come in. The premises that sell illicit have been legally open and we have not seen a drop."