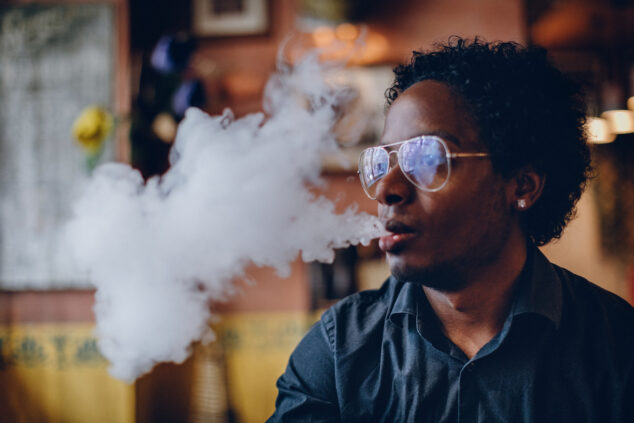 Illicit vaping products are making their way into unsuspecting convenience stores as illegal sellers capitalise on booming demand for some disposable e-cigarette brands.
Retailers told betterRetailing their vape sales have increased considerably after introducing certain on-trend disposable e-cigarettes to their stores. The devices are pre-filled with e-liquids and can be discarded after use. Popular brands include Elf Bar and Geek Bar, with some retailers reportedly selling 600 to 700 devices each week.
Ken Singh, of BB Nevison Superstore in Pontefract, told betterRetailing: "They're a really popular product and I sell between 50 to 100 each week. However, I expect more as the craze is on an upwards momentum. The margins are really good as I buy them for £2.90 and sell them to customers for £5.99."
How to be a responsible vape retailer
However, Singh is one of several retailers who has stopped selling some brands due to a number of non-compliant products coming onto the market. When purchased from a reputable seller, compliant products will have no more than 20mg of nicotine in them. However, some retailers reported several illicit products with 50mg of nicotine in them.
Amrit Singh, of H and Jodie's Nisa in Walsall, told betterRetailing: "Products that are illegal for UK resale, such as Geek Bar Pro, have been developed for the American market. You look at the packaging and they literally say 'For the USA'. Do not touch anything with a nicotine content higher than 20mg."
Ken Singh added: "I don't sell the Geek Bars anymore because I've been told there are some on the market that are not compliant."
However, there are variants of the Geek Bar product that are within the 20mg legal limit.
Relx launches three new pod flavours
Advising retailers on what to look for, Ebrahim Kathrada, director of vaping supplier AquaVape, told betterRetailing: "The main thing is to purchase them from official distributors. There are a lot of people going to convenience stores and selling retailers these products from the back of a van.
"There have been a few people who have been raided due to these products not being compliant. Some of the Geek Bar products are more than 20mg."
Kathrada added that some of the illegal products are also missing warning labels. "These van sales just want to make a quick buck and they're jumping on this trend without any care for adhering to standards," he said.
"Sometimes these products could be cheaper and retailers could be enticed by this. There's no VAT paid on these products and they can't provide proof of purchase. Retailers have an obligation to sell products that are safe for consumption and shouldn't fall into this trap to save a few pence."
Order your copy of Vape Retailer today, the leading vape magazine for the convenience sector. Click here for vape product news and category advice.