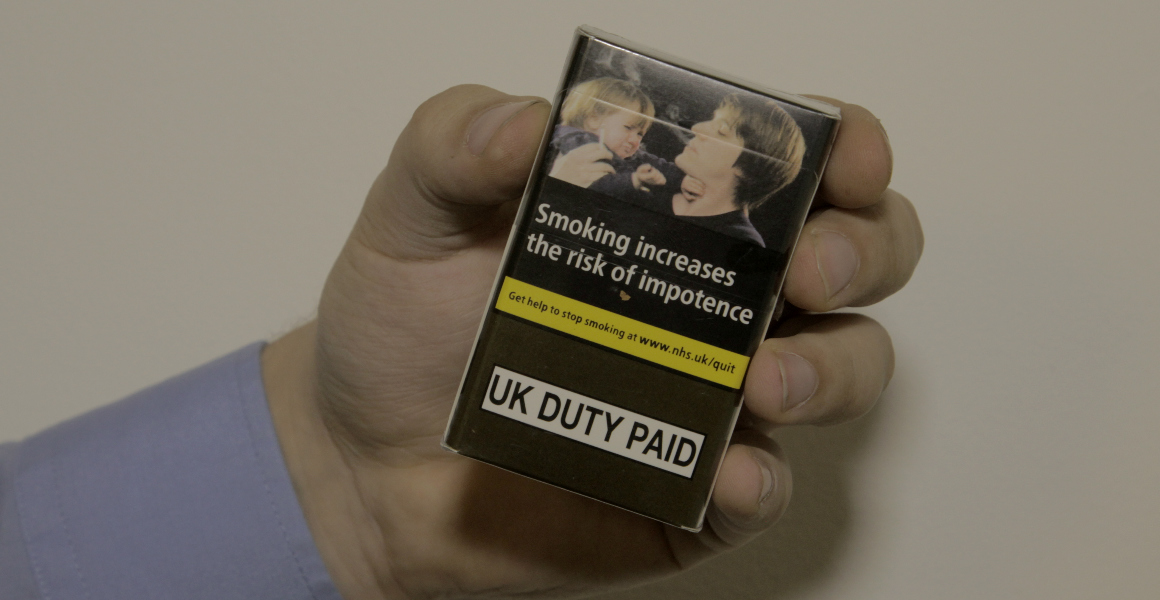 The first counterfeit plain packs of tobacco in the UK have been uncovered by Retail Express and trading standards departments.
Following a tip-off, Retail Express was sold a plain pack counterfeit of a premium brand by a London newsagent for £10.50. The retailer took a legitimate pack out of the gantry and swapped it out with a fake pack, while processing thecard transaction.
Doug Love, Hammersmith and Fulham Trading Standards officer warned previously: "The quality of counterfeits can be so good, unless you know what you are looking for it is incredibly difficult to spot."
Evidence suggests the quality and prices of the plain pack counterfeits is creating a two-tier illicit trade, with cheap smuggled and counterfeit non-plain packs, and the new plain format illicit packs often passed through at RRP.
Kate Pike, co-ordinator for Trading Standards North West, told Retail Express: "Retailers selling it at full price and passing it through as legitimate represents another headache. It's a big departure from current behaviour and those doing it will be making a small fortune."
Trading standards departments first found small instances of the new counterfeits being sold in July, and a source told Retail Express they are "spreading south". While the numbers remain low, the threat to retailers is high.
[Left, a legitimate pack of tobacco. Right – a counterfeit plain pack of tobacco]
HMRC's assessment of plain packs warned it will be cheaper and easier for criminals to create counterfeits. The tax authority also suggested organised crime groups may then infiltrate the wholesale market. It said: "Local retailers will become unknowingly involved in the sale of counterfeit tobacco."
The assessment added the officials may struggle to differentiate between illicit and legitimate stock.
When plain packaging was announced tobacco manufacturers warned plain packaging would aid the illicit trade. Commenting on the discovery of the first counterfeit plain packs, a tobacco industry source said it was "inevitable" and described the law changes as "a legislative white elephant which facilitates increased illicit trade".
Newly-released figures show HMRC is already failing to get a grip on illicit tobacco, with a 33% increase in the size of the illicit market last year alone. The Treasury loses £2.4bn per year due to illegal tobacco. Each legitimate convenience retailer loses £34,237 according to the Tobacco Retailers Alliance.
Do it: Are there illicit traders in your local area? Call 020 7689 3379