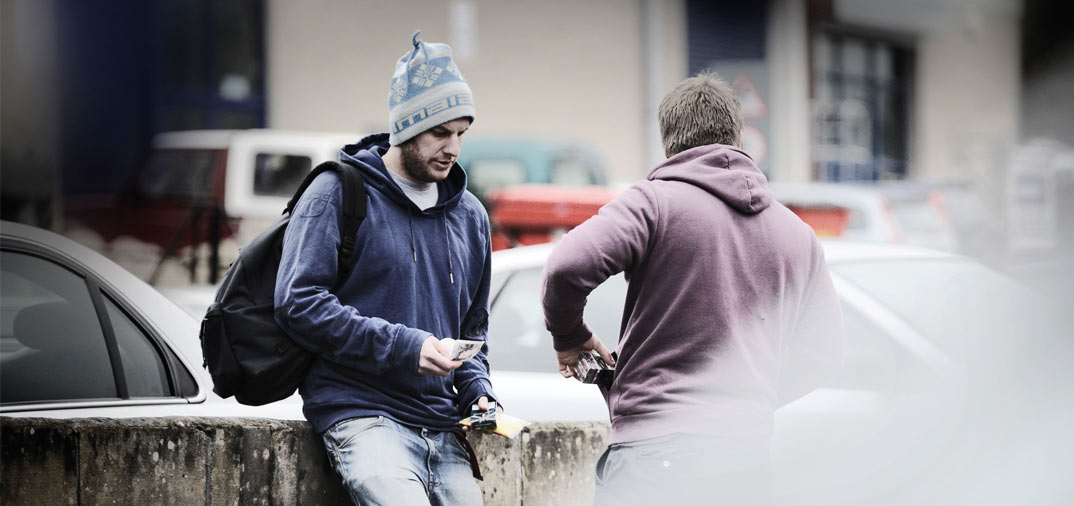 My day chasing the illicit tobacco trade in Bermondsey, south London, by Hussein Kesvani
It's well known that retailers are having a hard time with tobacco at the moment. Whether it's increased prices, the threat of plain packaging or other Government regulations such as the display ban due in 2015, the changes in UK tobacco industry have hit retailers hard. There is another factor less spoken of, that's also inflicting damage to retailers' sales, especially in the poorest areas in the country. Illicit tobacco smuggling, otherwise known as the tobacco black market, is in a healthy condition.
According to the latest HM Revenues & Customs report this shady practice costs the tax payer more than £2bn a year. And while sales vary from region to region, research  conducted by the Tobacco Retailer's Alliance estimates that 10% of independent retailers are considering, or are in the process of closing down. At a time when jobs are needed more than ever, this is bad news.
Retail Express sent me to Bermondsey to see for myself how the black market was affecting retailers.  It's one of the UK's  'hot spots' for illicit trading, and many of the local retailers told me that they knew of customers who'd by their cigarettes from dealers operating in pubs, snooker halls and even on the streets.
The most extraordinary story came from a retailer called Ryan Abrahams. He runs a small convenience store just outside Bermondsey Underground Station, but has recently had to make a lot of cutbacks to his shop. He told me that year on year, his sales were down by at least 20% due to black market cigarettes. He's even had to split his cigarette stocks with a fellow retailer to cut costs.
He also told me that the revenue lost from a lack of cigarette sales has affected sales of other products in the business, meaning that he's had to hold back on plans to renovate the store. Other retailers told me that they knew the trade was going on, but couldn't say anything about it. One said: "A lot of the problem is that we just can't find out who's doing it. Even if we did, there's no way to prove it."
More interesting, were the shops I visited in which the most affected tended to be located in  urban residential areas of Bermondsey. Retailers told me the people who would usually buy illicit tobacco tend to come from low-income families who would buy more expensive, luxury cigarettes at a significantly reduced price. "Why pay seven quid for something you could get for four down the road?" one shop assistant said.
What this shows is just how much this issue impacts shop owners as well as local communities; independent retailers are no longer competing on their own terms, or even just with supermarkets. They are facing a more elusive opponent, operating in areas out of reach to retailers, and which offers criminals significant tax advantages. This three-pronged attack is putting a very heavy toll onto retailers, who without tobacco, have to find new ways to attract custom.
It's good news that the Government is trying to curb the problem through greater border control and giving more resources into intelligence bureaus and the Fiscal Crime Liaison Officer. But I can't help thinking the shadow network of illicit dealers is too extensive to truly be curbed. Hopefully my doubts will be proved wrong.