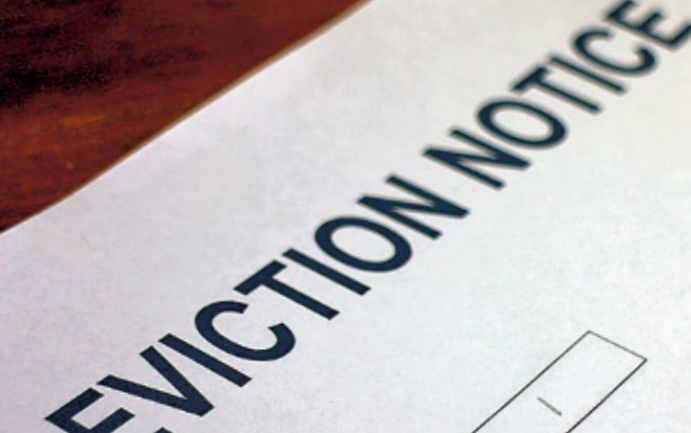 Experts are urging rent defaulting stores to strike a payment deal with their landlord now to avoid eviction at the end of June.
In March, the government rolled out emergency legislation to protect tenants affected by the coronavirus, stating that landlords would be unable to evict for at least a three-month period.
However, finance specialist and Commercial Plus owner Barry Frost told betterRetailing that despite being understanding of the pressures stores face, other landlords are already implementing measures to secure missed rent as the deadline nears.
Coronavirus: Retailers shouldn't forget about tax
"I know of some aggressive landlords who have bailiffs at the ready," he said.
"Some are even asking stores to sign agreements to repay missing rent by December, and, given the choice, many will take the deal even though it'll be impossible."
Frost recommended that retailers engage with their landlord sooner rather than later. "Communication is key, and a lot of landlords are being supportive," he said. "Be honest about your cash flow over the coming months and ask for financial support that won't risk putting yourself out of pocket."
Independents praised for community support role during crisis
He added: "Landlords also have bills to pay, so they have to be realistic and help tenants get on their feet."
A retailer who had difficulty negotiating a deal with their landlord, but wished to remain anonymous, told Retail Express: "I was upfront and explained that I couldn't make the same monthly payments, and that it would depend on my store's performance. Eventually, my landlord agreed, but it wasn't an easy process."
Sales growth for independent retail despite coronavirus
Law firm Aaron & Partners' solicitor, Joseph Fletcher-Hunt, advised retailers to ensure any deal is made official.
"Whatever agreement is reached, it must be formally documented in writing," he said.
NFRN national president Stuart Reddish explained: "We encourage ministers to extend the deadline beyond 30 June. I fear that by pressuring retailers, many landlords are going to do grave damage to our high street."
Find out more on our coronavirus information hub for retailers