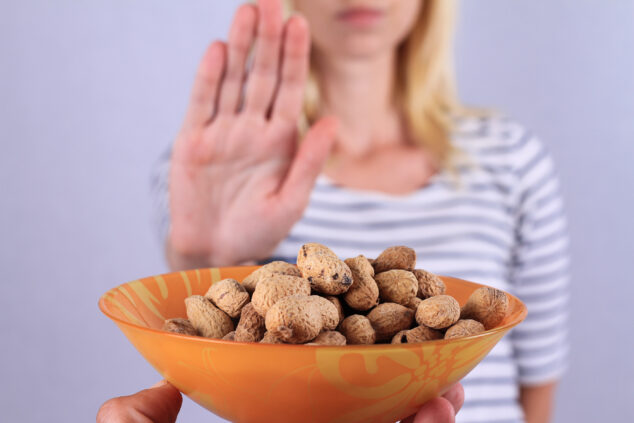 From today stores selling pre-packaged food must list all the ingredients contained in every product on a label, under Natasha's Law.
The legislation was created after a young girl passed away on a flight after eating a pre-packaged sandwich from Pret after the company failed to correctly list ingredients and allergen information on the packaging.
Under the new requirements for prepacked for direct sale (PPDS) food labelling will change in Wales, England and Northern Ireland.
Natasha's Law: stores still waiting for allergy advice
The new labelling aims to help protect consumers by providing life-saving allergen information on all food packaging.
All businesses who produce PPDS food will now be required to label it with the name of the food and include a full ingredients list, with allergenic ingredients emphasised.
PPDS food that must now include food labelling on the packaging are:
Sandwiches and bakery products, which are packed on site when consumers select them
Fast food packed before it is ordered e.g. burgers or any other hot food products
Products which are prepackaged on site ready for sale e.g. pizzas, rotisseries chicken, salads and pasta pots
Samples of cookies given to consumers for free which are packaged on site
All labels must include the name of the food and the ingredients list with the 14 allergens emphasised every time they appear on the list, by underlining, making bold or a contrasting colour.
The list of all ingredients needs to be arranged in descending order by weight.
How retailers have prepared
Go Local retailer, Sasi Patel based in Manchester told betterRetailing.com that although he receives pre-packaged food from suppliers, he will remain vigilant about ensuring his compliance to the law.
"The food we receive is already pre-packed so I expect the companies will already have labels sorted but we will be making sure we double check," he said.
Bobby Singh of BB Nevison Superstore & Post Office in Pontefract confirmed he received ongoing support from his food to go suppliers.
"The food to go suppliers we work with have told us what the new law means for the packaged food we sell and how labels may change," he said. "We are very proactive with what is happening out there with laws and quite savvy when we see something new happening."
EXCLUSIVE: Stores at risk as Rollover packaging still not Natasha's Law compliant
Ferhan Ashiq of Day-Today Ashiqs in Prestonpans said: "I've kept our food to go live in the store that I manage directly but switched it off elsewhere, it's a real nightmare for multi-site operators to keep close enough attention to ensure compliance. Premier Bakery have been helpful in providing guidance and labels for us.
"I think for many stores it will be as much as three months before they get to grips with it, and health departments will be looking. Hopefully they'll take the soft approach of guidance and support, but they may take a harder approach with fines, which could be potentially business-ending for some sites."
However, some retailers shared with betterRetailing.com that they have in fact not received any information from their local councils, with some still uncertain about how to ensure compliance.
Expert advice
Anne Godfrey, chief executive officer of GS1 UK revealed 80% of food businesses said they felt unprepared.
"We are therefore calling for greater industry transparency and collaboration in support of these businesses alongside the increased digitisation of food supply chains, helping manufacturers, retailers and business owners accurately track all of their food item ingredients so that customers can be fully informed, and lives saved," she said.
"We strongly encourage the industry to utilise GS1 standards to ensure information can be accurately collected and shared in a way that will ensure full traceability between a myriad of systems and technology platforms throughout the supply chain."
To find out how to stay fully compliant with the new legislation, click here