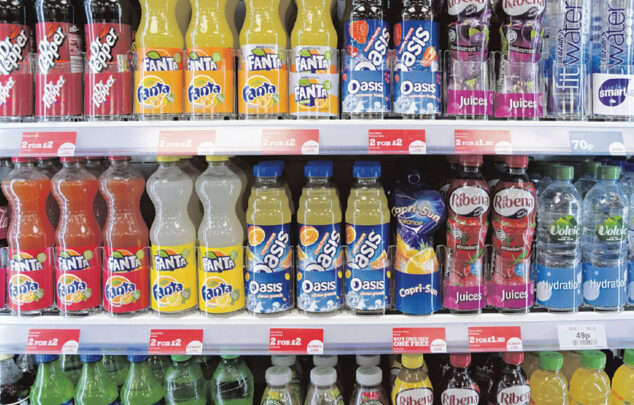 Scottish retailers have 20 months to get their stores ready for the deposit return scheme (DRS), after the government announced a third delay.
Last week, minister for green skills, circular economy and biodiversity Lorna Slater confirmed DRS would go live in Scotland on 16 August 2023.
The comments come after Slater refused to give an update on the implementation date last month in parliament, blaming the pandemic and Brexit for creating challenges.
Under the legislation, consumers will be charged a deposit of 20p when they buy a drink that comes in a single-use container made of PET plastic, steel and aluminium, or glass.
All retailers in Scotland will be required to take back eligible containers.
During the speech, Slater also revealed a new timeline for what stores should expect in the lead up to the go-live date.
Regulations signed for a Deposit Return Scheme in Ireland
In March 2022, scheme administrator Circularity Scotland Limited (CSL) will sign the necessary contracts to help deliver the logistics of the scheme. This will be followed by a public awareness campaign launched in August 2022, alongside the building of counting and sorting centres.
By summer 2022, infrastructure to carry out the scheme will be implemented across all retail outlets, with some working with the government on a voluntary basis on a phased implementation, which will see consumers returning their bottles and cans for recycling from as early as November.
When asked what this involved, a spokesperson for CSL told betterRetailing: "The exact decisions will be down to individual retailers, but the key element is a reverse vending machine (RVM). Many retailers have run trials over the past few years, and we envisage something similar.
"The scheme needs consistency in the interfaces with RVMs, and CSL will be publishing specifications for such machines in Q1 next year.
"That will assist retailers in acquiring machines that comply with the overall operating model."
Scottish government fails to give DRS roll-out update
By January 2023, the registration of all producers involved is expected to be completed, followed by the end-to-end testing of containers throughout the whole system in July 2023.
Despite welcoming a new date, Scottish Grocers' Federation's head of public affairs, John Lee, called on the government for "urgent clarity" on how stores can prepare for the proposed phased implementation.
"The Scottish government has recognised the reality of the challenges facing convenience retailers and we welcome the delay of the implementation date until August 2023," he said.
"However, we are concerned about the minister's statement that retailers will begin to roll out a phased approach to DRS in the summer of 2022.
"We need urgent clarity on what this will involve, how the Scottish government will support it and what the objectives of this approach will be.
"Overall, the successful implementation of DRS remains the biggest challenge the convenience retail industry has ever faced."
Scottish DRS delay date announcement due tomorrow
The handling fee, which effectively acts as commission paid to participating stores every time a bottle is returned, has continued to be under deliberation by CSL. However, the firm confirmed to RN it intends to reveal this in Q1 next year.
Mo Razzaq, owner of Premier Mo's @ Blantyre in South Lanarkshire, told betterRetailing that without this, retailers are unable to make the decisions they need to prepare.
"Without [the handling fee], retailers won't be able to figure out what will financially work for them.
"We can't be expected to make a decision on whether a reverse vending machine is better for us, or we should take back containers manually without a handling fee."
NFRN Scottish district president Ferhan Ashiq pledged to retailers he will "begin to work out what this will mean for their stores and how DRS will be incorporated into their offer to customers".
ACS chief executive James Lowman added the timeline was "tight".
He said: "We all have to commit to working at pace over the next 20 months. There are still a number of important decisions to be made around handling fees, as well as addressing key operational issues around manual handling and the handling of glass bottles."