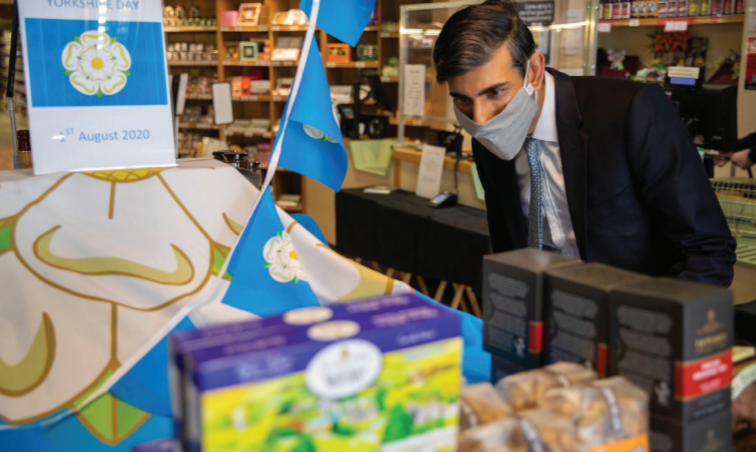 Retailers will see increased staff wages and freezes to business rates, as announced in the government's spending review last month.
From April 2021, the national living wage for staff aged 23 and over will rise from £8.72 to £8.91 per hour.
Rises were also announced for those aged 21-22 (£8.20 to £8.36), 18-20 (£6.45 to £6.56) and 16-17 (£4.55 to £4.62).
Shop eviction ban extended until 2021
Mike Lakhani's Premier St Mary's Supermarket in Southampton employs four 40-hours-per-week staff aged over 23, one 16-hours-per-week employee aged 16 and three 16-hours-per-week staff aged over 23.
Analysis by betterRetailing showed the retailer's wage, national insurance and employee pension bill for a four-week period will rise by £183.52, an extra £2,385.76 per year.
Explaining the impact, the retailer said: "We have to cut hours when there is a wage increase and we can't keep doing that because we're spending more time here as owners. It's a struggle to keep the business profitable."
Business rates
The rates multiplier for small businesses in England with a rateable value (RV) below £51,000 will be frozen at 49.9p for 2021/22.
This means a convenience store with £12,001 RV would pay £5,988 over the financial year. Those with an RV up to £12,000 currently receive 100% rates relief, and those under £15,000 also currently receive significant relief.
Long wait for business rates refunds on ATMs
However, the government is yet to reveal the future of this and all other rates reliefs available to shops.
In its spending review statement, the government said: "In order to ensure that any decisions best meet the evolving challenges presented by Covid-19, the government will outline plans for 2021-22 reliefs in the new year."
Post Offices, tech and the environment
The Post Office (PO) received a further £50m annual subsidy to "protect access to essential services in commercially challenging locations". This includes higher renumeration for some rural sites.
A further £177m investment in the PO was also announced by the chancellor which will be used to improve 'drop and go' parcel and mail services, the rollout of automatic cash depositing in branches and "developing support services" for postmasters.
Separately, more than £260m will be spent to help improve internet coverage in rural locations.
New funding will also support the introduction of a deposit return scheme in England alongside the development of a "cons-istent collection of waste in every local authority in England".
Meanwhile, £146m has been pledged to extend the rollout of Making Tax Digital.
Read more on business rates and minimum wage