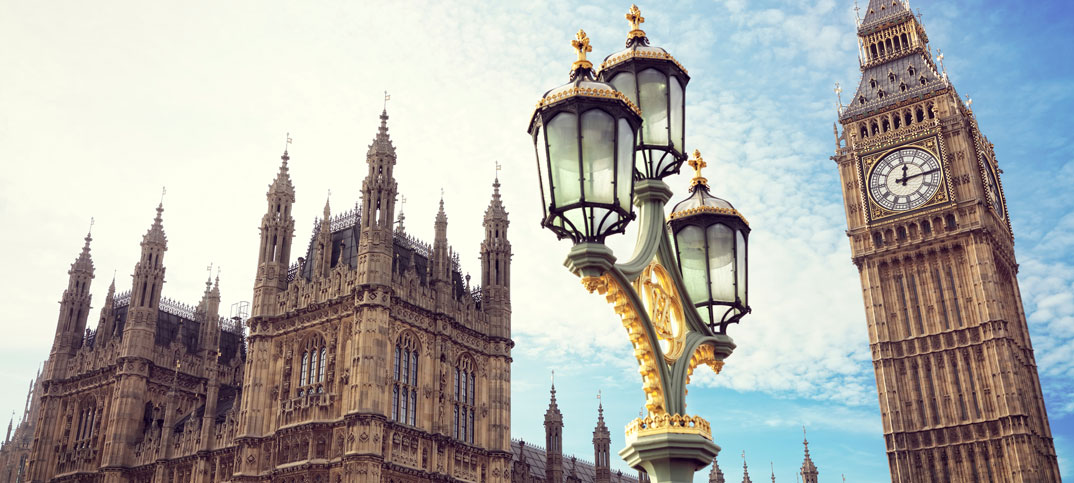 Shopkeepers overwhelmingly supported Brexit. If the British political class want to understand why the UK voted to leave the EU, they should spend more time in small shops. I can promise them that life looks very different from behind my shop counter in Blackburn.
A poll by the NFRN showed 63.2% support for Brexit, while a poll by Retail Newsagent showed even stronger support for Brexit, with 80% supporting leaving the EU.
In the NFRN poll an overwhelming 74.7% of shopkeepers who responded believed that small businesses like theirs had been largely ignored by the European Union. The feeling that small businesses are being ignored is not limited to the EU though, with a general feeling that many people have been left behind by economic growth, and are being excluded from discussions.
I hope that the Brexit vote has sent the right message to the Government. They should ignore the predictable media narrative which is claiming that the Brexit vote shows that the British have become parochial or intolerant. Nothing could be further from the truth, the UK remains pro-business and truly internationalist in perspective.
Brexit wasn't just a judgement on Euro-politicians, it was also a warning aimed at the Government
The authentic message of Brexit is that the British people expect the fruits of economic growth to be widely shared, and that we will punish politicians who are getting too distant or too grand.
So what went wrong with the EU? Why did it alienate so many British shopkeepers?
The EU seemed to be involved in a large-scale project, rather than in improving the lives of ordinary people. This long-term project to create a globalised trading bloc had produced a number of harmful side effects, such as smuggling and tax evasion, that the EU seemed unable to solve. The benefits of the globalisation project were also not being evenly distributed. While EU politicians talked about "harmonisation", shopkeepers were more concerned about their neighbourhoods, unemployment, anti-social behaviour, crime and welfare dependency. The EU had little to say on these issues.
The EU listened to big business, but not to small business. Accessing the EU's mechanism comes at a high price and small businesses cannot afford to send public affairs officers to Brussels to sit in meetings with civil servants. Big firms often benefit from regulation, since regulation acts as a barrier to entry. But consumers and small businesses often suffer, since regulation leads to higher costs, higher prices and less choice. There is now a whole universe of pressure groups urging Government to respond to every perceived problem. These groups have much greater access to ministers and civil servants than the small businesses that will bear the cost of their proposals. My own experience may well be typical. Three times I have requested meetings with the Minister for Small Business, and three times I been refused.
The benefits that have come from EU membership seemed to be largely captured by London. While much of London is gentrifying due to the growth of a global elite, few other towns or cities in the UK have experienced this transformation. But don't the citizens of Blackburn have as much right to the benefits of economic growth as the citizens of Chelsea or Notting Hill?
The EU didn't react well to criticism. The EU has had plenty of critics, but they tend to be treated very badly. From auditors to critical MEPs, the EU leaders mocked and harassed critics, no matter how well founded the criticism was.
Here are four real lessons for the British Government. Brexit wasn't just a judgement on Euro-politicians, it was also a warning aimed at the Government. If the Government wants to build a closer connection with the people it should learn from these four mistakes and endeavour to:
Stay close to public concerns, and be careful with your assumptions and stereotypes of what motivates "ordinary people";
Listen to small businesses, especially those that have a high level of contact with the public;
Ensure a greater balance between the investment, infrastructure and opportunities that London receives versus the rest of the UK; and
Take feedback and criticism seriously, whoever it comes from.


Cllr Suleman Khonat is national spokesperson for the Tobacco Retailers' Alliance and a Blackburn newsagent
What's the cure for a politician who has become too grand to engage with the people? Personally, I'm pretty sure I could cure them by putting them on my shop counter for a week.
Any politicians who are interested in taking me up on my offer, just send an email.
Brexit contains plenty of lessons for politicians the world over. Let's hope that British politicians are better listeners than the leaders of the EU were.