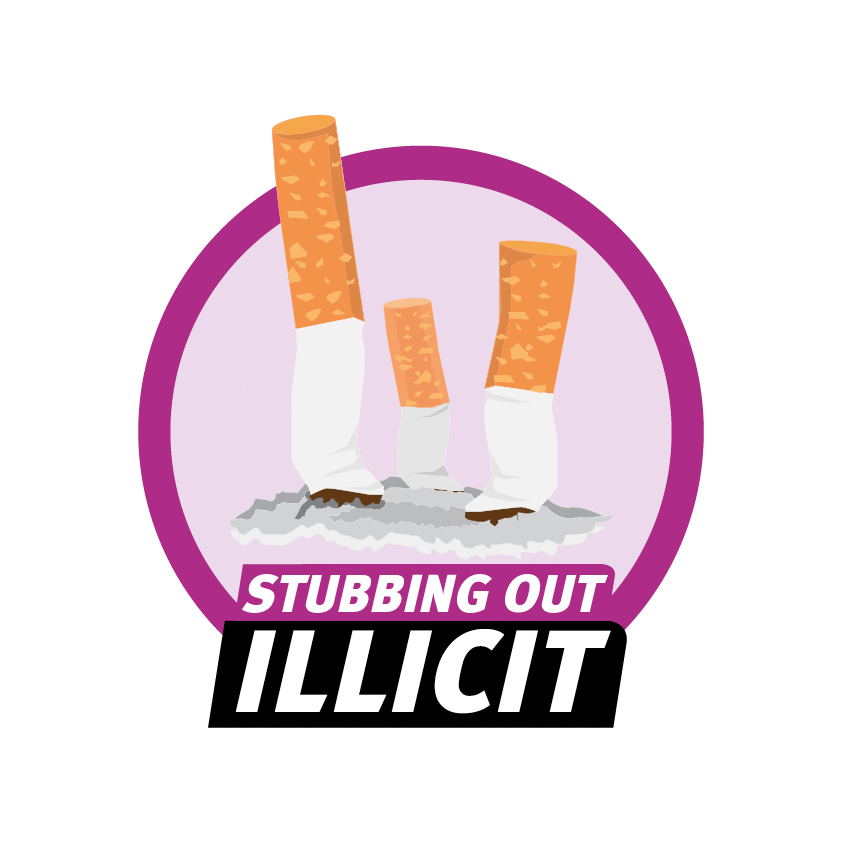 Independent retailers will soon be able to get stolen tobacco stock returned to them using a new track-and-trace tool, created to crack down on the illicit trade.
The new tool uses track and trace to scan seized tobacco products to identify where the products originated from.
Speaking at the National Business Crime Conference in Nottingham this month, City of London superintendent Patrick Holdaway confirmed HM Revenue & Customs (HMRC) is working with the police to finalise how the system will work.
Holdaway said: "With increases in theft of tobacco due to rising taxes there is a massive value of costs involved.
"While we keep targeting offenders, if we push to make this happen, it will make it easier to find out where the products come from."
Track and trace launched in May 2019, meaning businesses involved in the supply of cigarettes and hand rolling tobacco must have an economic operator identifier code (EOID).
Holdaway stressed the new system will ensure the sale of legitimate products, with EOIDs not being recognised generating a new warning.
It's understood the tool is a "groundbreaking" step towards tackling illicit tobacco, and will shift the focus from targeting the offenders to finding out where the products are stolen from.
How to spot non-compliant vape products
Holdaway acknowledged some stolen tobacco products are sold back through retailers, and until the risk of getting caught is higher then the profits they make, it's always difficult to stamp out.
Tobacco manufacturer Imperial backed the development. Anti-illicit trade manager James Hall said: "We welcome the efforts to maximise the use and effectiveness of the track-and-trace system.
"While clearly it is still early in its development, any scheme that looks to support honest, hardworking retailers deserves strong consideration."
When asked when the tool is likely to be introduced, an industry source told betterRetailing: "It's hard to tell because the legislation is being drafted, but as soon as that's done, this is something that can be rolled out with immediate effect."
The creation of the system is a result of a consultation launched last year to consider new sanctions linked to the UK's tobacco track-and-trace system, and to extend HMRC's traceability enforcement powers to trading standards officers.
Proposals submitted involve giving trading standards more power to issue instant fines to retailers on the spot for selling tobacco without an EOID.
The undercover hunt for illicit tobacco
Retail Express editor Megan Humphrey met with plain-clothed anti-illicit investigators and tobacco firm Philip Morris Limited last week in Liverpool, to test purchase illegal cigarettes from dodgy retailers.
The team spent two days in the city seizing packs of counterfeit tobacco in several convenience stores.
On the day, seven stores were targeted, and a 100% success rate was met.
When asked how the new HMRC system will help tackle illicit, one of the investigators said: "The tool will really help reduce the level of illicit circulating within the market.
EXCLUSIVE: 'Law enforcement alone won't stamp out illicit cigarettes'
"It will also make it a lot harder for irresponsible retailers to take part in criminal activity. It's a great step forward."
Retailers located just outside the city centre were found to be "extra creative" in producing counterfeit packaging, with two never-before-seen fake brands obtained.
"We have seen a lot more fake brands this time around, which shows how quickly the production process is moving," said one investigator.
"We have access to an app which we scan the barcode of each pack onto – this is able to tell us if it's been discovered before."