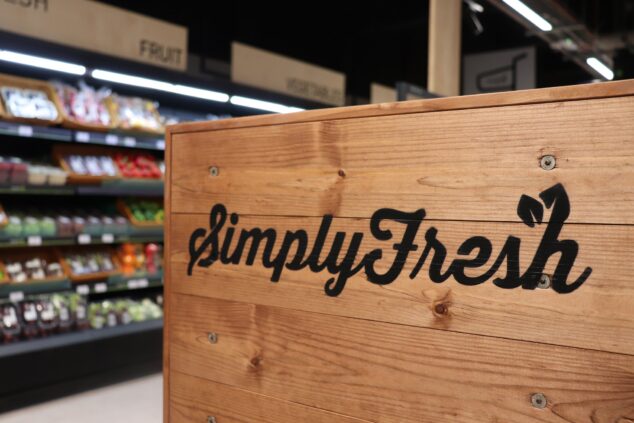 Simply Fresh is to add a 'dark delivery site' and allow customers to drink alcohol on the premises of its Redditch store.
The store, located at the Kingfisher Shopping Centre in Worcestershire, opened in July under the chain's 'Market' brand. Alongside a traditional convenience range, it also offers separate sit-down café and restaurant areas.
In February, the symbol group submitted a planning application for a dark kitchen to Redditch Borough Council, which has since been approved. In the documents for the submission, Redditch Borough Council said: "The proposal seeks permission principally to use the first floor of the unit as a 'dark kitchen' where foods would be prepared for hot food takeaway.
Long-term Londis retailer switches to Simply Fresh
"Food would be taken away via the service road (Silver Street) by delivery drivers acting for companies such as Deliveroo, Uber Eats and Just Eat. It is expected that deliveries could be via car but most likely by scooter/powered two-wheelers."
The documents added the kitchen would provide catering support to the store's café restaurant during its opening hours and would be active between 7am and 4am. Collection of online orders from the dark kitchen by customers would not be permitted due to antisocial behaviour and traffic congestion concerns.
Applications to allow the consumption of alcohol on and off the premises were also filed.
Read more Simply Fresh news and articles