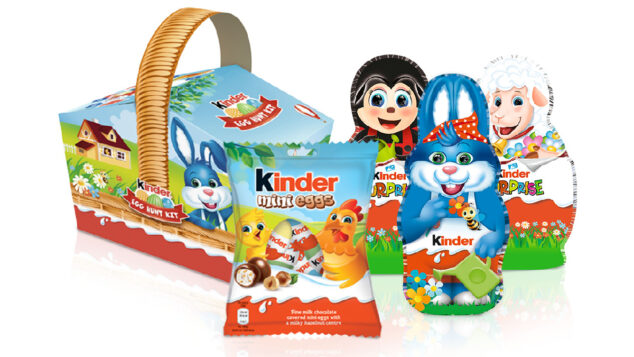 Retailers are losing hundreds of pounds worth of chocolate sales following a recall of a number of Ferrero's popular Kinder products.
On 2 April, the supplier issued a notice urging stores to remove a number of Kinder lines from shelves due to a salmonella scare. The recall impacted Kinder Surprise, Kinder Mini Eggs, Kinder Egg Hunt Kit and Kinder Schoko-Bons.
Joe Tyldesley, of One Stop Romiley in Stockport, claimed he was not given any clarity on when availability would return.
Ferrero launches TV ad campaign for Kinder Cards
"We are waiting to hear back from Kinder," he said. "We would lose around £150, but we do have similar products we can sell."
However, Sophie Towers, of Kibble Bank One Stop in Burnley, said the problem was out of her control. "We have to just deal with it," she said. "People just buy anything when it comes to these kinds of products. It's not something they have to have, but rather a luxury item."
A Ferrero spokesperson said: "Since the beginning of the recall, we have been in close contact with our retail partners and have supported them in implementing the necessary steps to ensure the maximum level of food safety. We want to sincerely apologise to all our consumers and retail partners."
Read more Ferrero product news and articles