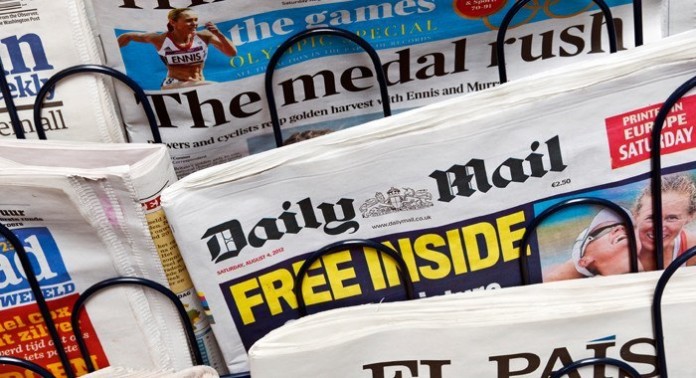 Independent retailers have criticised a new subscription offer by the Mail that encourages readers to consume content on its relaunched paid digital-edition service Mail+ rather than in print. 
Last week, the publisher of Mail brands, DMG Media, relaunched Mail+, offering access to some print content not seen on Mail Online, as well as podcasts and puzzles. 
The service includes two ways to read content from the print newspapers, including a traditional page-turning digital edition, and a new website-style format with more interactive features.
As part of its relaunch, the publisher is also advertising a trial subscription offer across all its newspapers, offering readers the opportunity to gain access for three months for a £1, increasing to £10.99 afterwards.
Bumper magazine editions bad for sales, indies claim
An annual subscription currently costs £65, down from £131.88, with a print and digital subscription equating to £26.80 per month.
The Fed's national president, Jason Birks, claimed the move would result in lost sales for independent retailers, and told RN: "This shows them moving into a direction where they appear to want to get rid of local shops that have supported and promoted their products for many years, rather than seek out new print readers." 
The Fed's head of news, Brian Murphy, reiterated the disappointment. "This is a blow [for independent retailers]," he said.
"By doing what they are doing, the Mail are effectively driving existing physical sales away from retail and reducing everyone's revenues.
"It is well known that consumers either want to read content online or in print, and not both. We are currently in talks with the Mail to get reassurance that this will not jeopardise existing print sales." 
Independents report sales increases after removal of news and mags
In response to retailer concerns, Mail Newspapers' head of circulation, Shaun Jones, told betterRetailing: "We remain fully committed to print sales and providing our readers with their daily print edition, while recognising the need to ensure our brilliant journalism and content is available in multiple formats, catering to the many ways the public now consume news content.
"A digital edition of the printed Daily Mail has been available for a number of years and this week's launch of The Mail+ is the next generation, providing subscribers with a fresh look and feel with additional functionality."
In an effort to express further commitment to print he revealed that "the Mail is working on initiatives to drive print subscriptions", which will be announced in the near future. 
Read more news and articles about the newspaper and magazines category and click here for the latest ABC circulation figures