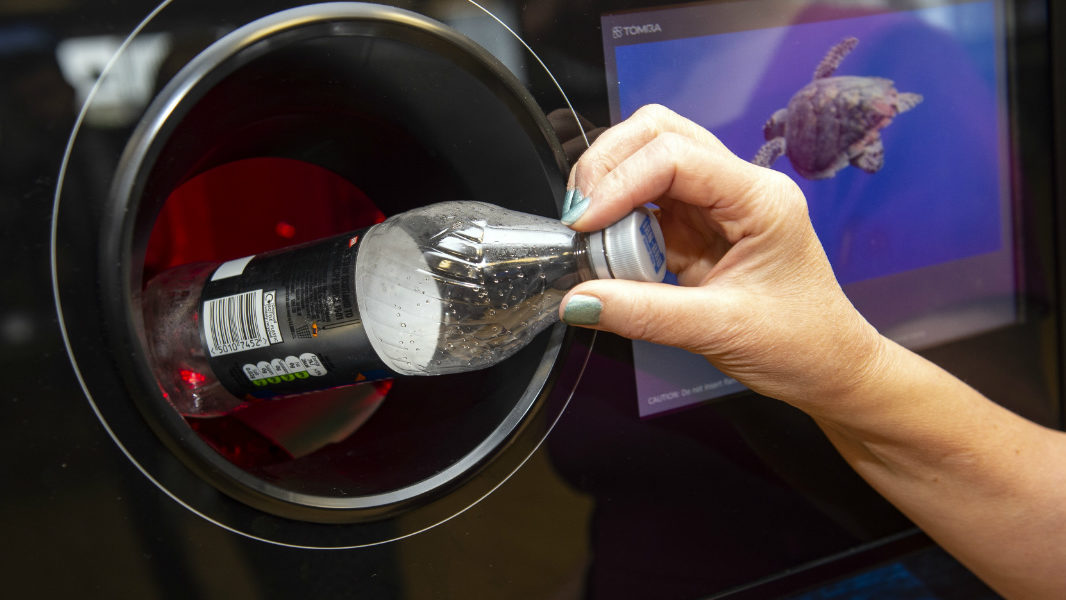 Retailers are being encouraged to register for Scotland's deposit return scheme (DRS) as the year countdown to it becoming operational begins.
The scheme, due to go live in August 2023, will be the first in the UK as the country moves towards a circular economy. From that date, all drinks producers and everyone selling single-use drinks containers will be required to take part and will incorporate the recycling of aluminium, steel and glass containers.
While formal registration for the scheme opens in December, producers and DRS operators are being encouraged to sign up to the Circularity Scotland website now to receive ongoing information to help them prepare.
However, Scottish Fed retailers said a lack of communication has stopped them from being able to plan ahead.
Everything retailers need to know about the deposit return scheme
Scottish deputy president and national deputy vice president Mo Razzaq said: "We have a year to go until DRS kicks in here. There are those of us involved in the scheme who are up to date, but there are so many retailers who don't even know what the handling fee for DRS is, let alone how the machines are going to sit in store. Communication should have started months ago. It's not happened and it's causing a lot of anxiety."
Razzaq said a full outline of the scheme was particularly important for retailers planning shop refits.
"Retailers need to know before they spend money what the requirements are so that they can plan," he added.
Scottish retailer Ferhan Ashiq also called for a more coordinated approach. He said: "In an era of email overload, information gets lost. Circularity Scotland needs to have a multipronged strategy that includes social media, text, media, email and face-to-face meetings within communities."
How will the deposit return scheme affect your store?
Last month, DRS administrator Circularity Scotland Limited announced that waste logistics company Biffa had been chosen to run the scheme for seven years. Chief executive David Harris said: "We now have in place the infrastructure, funding and team to ensure the scheme is a success and there is a clear roadmap."
The administrator has also secured £18m in commercial loans to support the set-up phase of the scheme, and announced its executive team. This includes former Heineken CIO Derrick Wood, who joins as chief technology officer. Former DHL and Tesco manager Simon Jones becomes COO, and former Menzies Aviation employee Tristan Turnbull joins as commercial and legal director.
Retailers should go to circularityscotland.com for more information