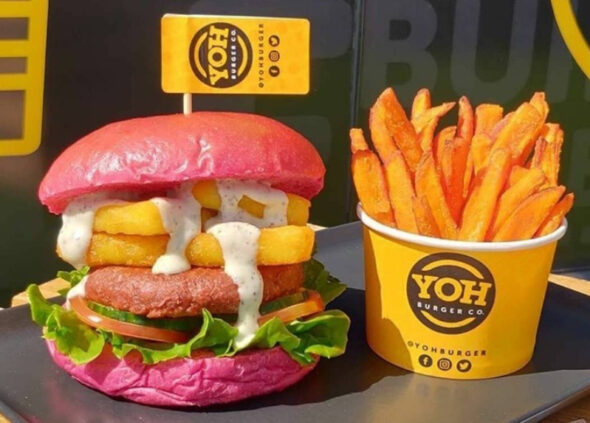 Forecourt chain Redbeck Group is on the lookout for new retailers to help expand its Yoh Burger brand.
The food-to-go brand specialises in freshly made burgers and is already based at four of the group's sites.
Its Nisa forecourt in Rotherham, for example, has a standalone Yoh Burger section with dedicated seating areas. Two additional centrally operated sites are to open in Sheffield and Manchester.
Redbeck Group managing director Fuzail Patel told betterRetailing the company is looking for the "right partners" following Yoh Burger's growth.
Yoh Burger franchise offered to stores
"We are now at a stage where we want to roll it out, and we'd either look to franchise it out or rent a space within a store," he added.
"The franchise model would be for those who can prove they're the right partner.
"Experience of running a business and having the funds would be key here. If someone is unable to run the model as a partner, we'd possibly discuss renting vacant space in the shop to run it ourselves."
OPINION: Why now is a good time to switch focus to EV charging – Bryan Roberts
Commenting on potential locations for expansion, Patel said the ideal area would have high levels of footfall. "We're looking for multiple locations, whether that's a city centre, high-street shopping centre or transport hub," he added.
"Prime areas, such as our Rotherham site, give us a lot of exposure because it's on a forecourt based on a busy main road. We're targeting as many markets as we can."
Read more forecourt news and articles