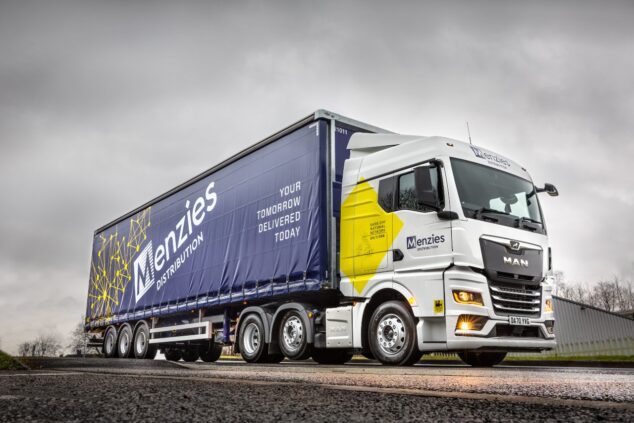 Repeated newspaper delivery disruption by Menzies Distribution on the Isle of Wight has left independent retailers hundreds of pounds out of pocket. 
Several retailers told betterRetailing they have been experiencing severe disruption to the delivery of newspapers in recent weeks. 
Rajesh Patel, owner of two stores in the towns of Sandown and Shanklin, said throughout the month of August, he recorded an income loss of up to 20% in newspapers as a result.
"Every day for two weeks now, newspapers have been reaching both of my stores between one-to-six hours late," he explained. "This means that I'm having to return one-third of the supply as I'm unable to sell them. 
EXCLUSIVE: Traffic delays Menzies lorry deliveries, indies left out of pocket
"All of this is killing my business. I can't deliver to hotels anymore as they don't want late papers because they aren't available at peak trade time. I am losing nearly £100 per day because of this."
Menzies is the only news wholesaler operating on the Isle of Wight. Most recently, it sent a notice to stores, via the delivery of supply, alerting them to further upcoming disruption due to a ferry timetable change. 
It read: "This is advance notice that due to a Wightlink ferry time-table alteration, your papers this Friday (26/08) will be two hours behind normal time."
Prinal Patel, owner of Raj's Premier Store in Sandown, said that since the pandemic, he had delayed his opening hours by one hour. He has been considering going back to pre-Covid opening times for a while, but he is concerned that opening earlier would not be viable. 
Menzies to increase carriage charges by up to £121 per year
"As soon as I open the shop, it usually gets busy, and with newspapers coming in so much later now some days, how can I open earlier?" he said. "Because Menzies is the only wholesaler on the island, we are left with no choice other than to accept it and adapt to it."
In response to the ongoing issues, The Fed's head of news and connect, Brian Murphy, told betterRetailing: "We will be taking the necessary time and legal advice to review the Office of Fair Trading's decision in respect of Absolute Territory Protection and the obligation to service consumer needs, with what they need and when they need it through retail." 
Menzies told betterRetailing it "remains committed to providing a route to market for newstrade products". A spokesperson added: "In recent weeks, we have experienced a number of one-off incidents, such as late publisher arrivals and alterations to the ferry timetable, which have caused delayed arrivals onto the island." 
Read more Menzies Distribution news and articles