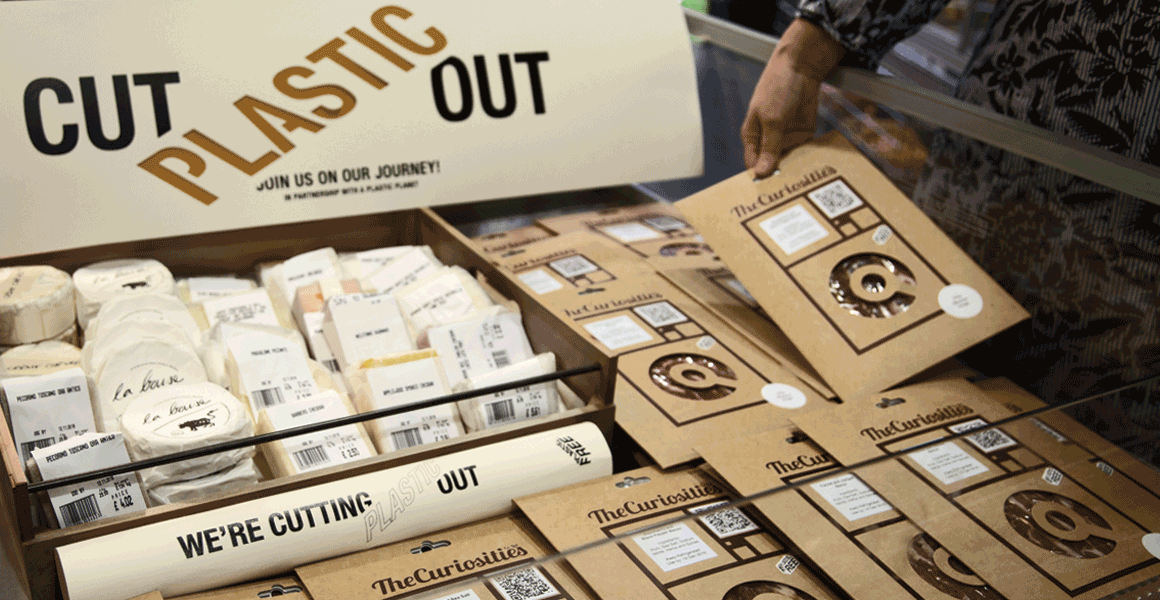 A North London Budgens has beaten UK supermarkets in the race to introduce plastic-free aisles. Owner Andrew Thornton said the move is part of his plan to eliminate plastic packaging by 2021.  
It took 10 weeks and 1,800 products to complete the aisles in the 7,500sq ft shop in Belsize Park. Plastic packaging has been removed from 80% of fresh produce, while glass, wax or cardboard now covers products such as bread, fish, tea, milk and cheese.
Thornton told betterRetailing the idea was influenced by the BBC nature documentary Blue Planet 2, and seeing beaches ruined by plastic pollution. "We want to double the amount of products we stock without plastic packaging in the next six months," he said. 
"The plastic-free zones have products from challenger brands and local suppliers such as Teapigs and Hampstead Tea.
"We're going to be dependent on the bigger manufacturers like Coca-Cola or Nestle to make our ambitions of going 100% plastic-free possible." 
Read more news and advice on sustainable retail